ONE OF THE COSTA BLANCA'S FAVOURITE social destinations has just released their summer 2020 entertainment schedule, with some acts on the Villamartin Plaza live music performance roster returning from last year, and some surprise stars due to take centre stage this summer.
The Plaza, as it is known locally, is renowned for its annual summer entertainments calendar and legendary charitable events, raising more than €50,000 last year for worthwhile local causes.
And for the forthcoming 2020 season, they´ve pulled out all the stops to provide more than four months of world-class entertainment throughout the summer.
Local acts will perform alongside international musicians, and the schedule kicks off unofficially with a spectacular springtime mega-party on Sunday 17th May with a headline performance from British glam-rock band, Doctor and the Medics.
Aid the Costas 2020 promises to be the biggest charity day on the Costa Blanca and one of the most prominent dates in the local social calendar this year, but Doctor and the Medics won´t be the only international name to grace Villamartin Plaza´s hallowed stage.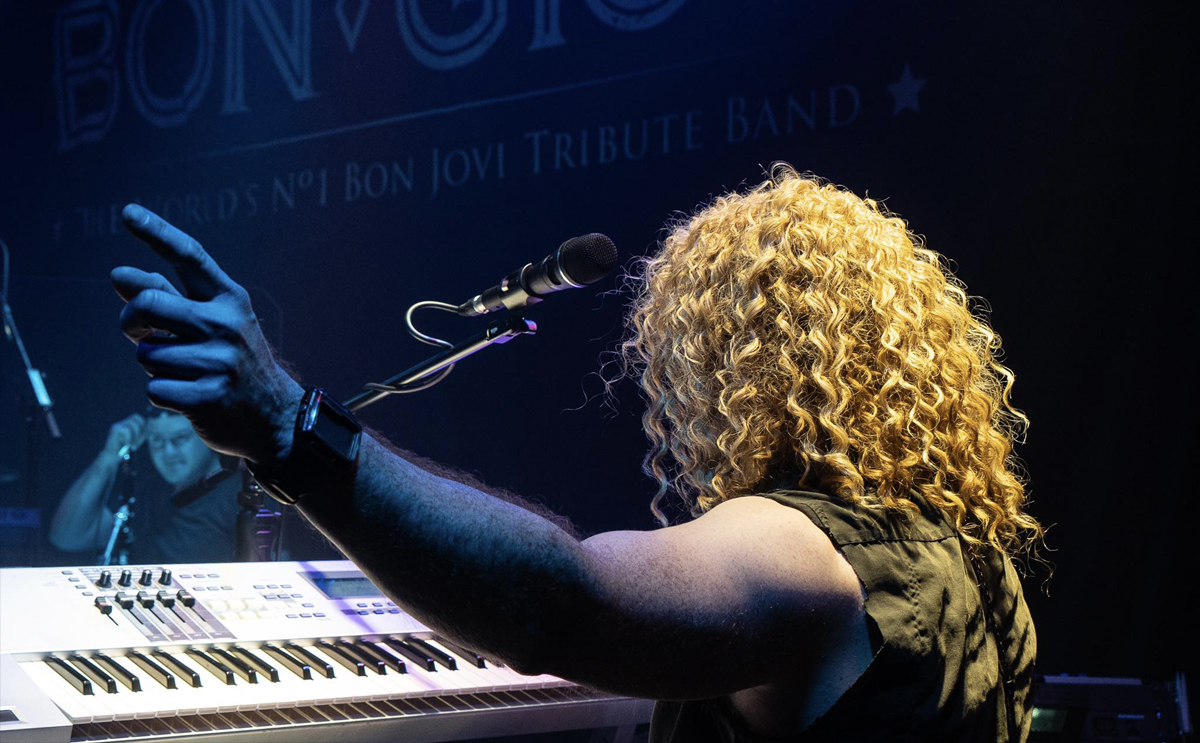 Villamartin Plaza: Summer 2020 Live Music Calendar
Local acts will perform alongside the international musicians, and the summer officially kicks off on Tuesday 26th May with local 4-piece band, the Geckos.
The all-male band opened last year´s season of live music at Villamartin Plaza, playing a varied back-catalogue of music from recording artists such as Paul Carrack, the Bee Gees, Stevie Wonder, and Crowded House.
And live music lovers won´t need to wait long for the first in a string of internationally acclaimed acts, as Hot Chocolate´s Greg Bannis takes to the stage the night after the Geckos opening session.
The soul sensation fronted Hot Chocolate for nearly two decades, providing lead vocals for the group renowned for a string of hits including the sensational "You Sexy Thing".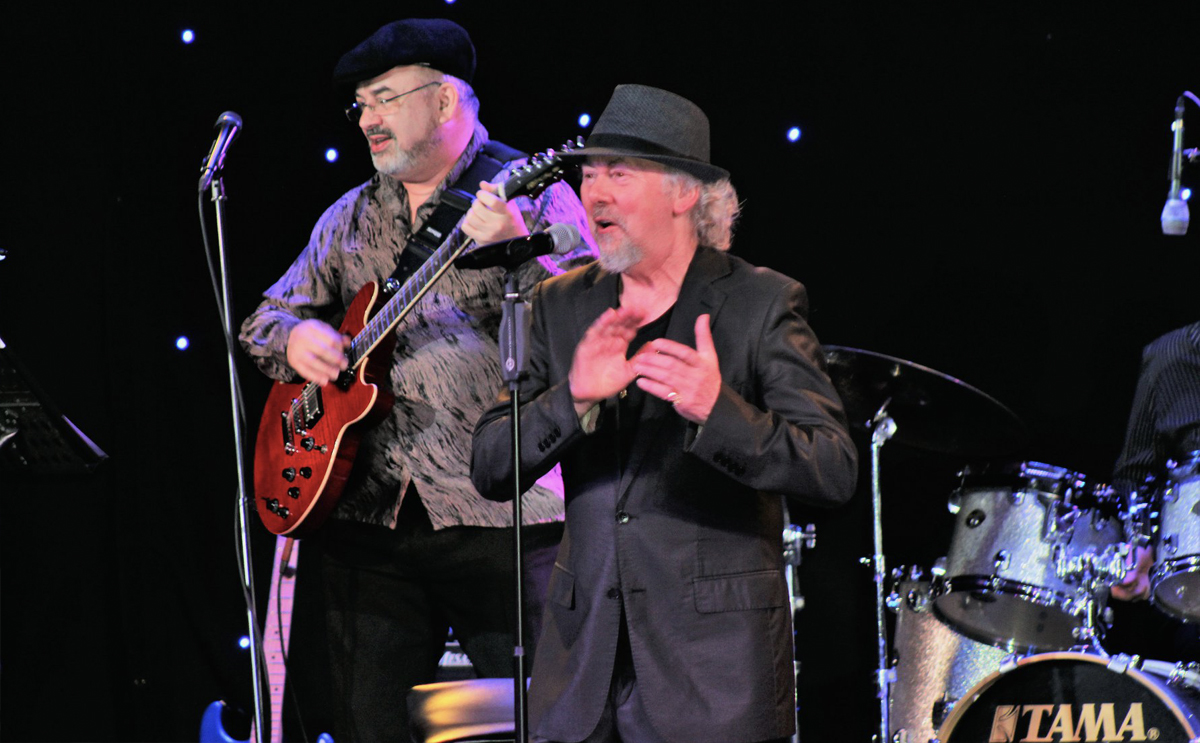 Live at The Plaza: The Paul Da Vinci Explosion Tour
June sees the arrival of legendary singer-songwriter Paul Da Vinci, returning to the centre stage to reprise "The Paul Da Vinci Explosion Tour".
Paul is best known as the incredible three-and-a-half octave voice on the Rubettes number one selling single "Sugar Baby Love", which sold over 8 million copies worldwide.
With a phenomenal singing career spanning more than four decades, Paul Da Vinci has worked with many top artists including Elton John, Ringo Starr, The Hollies, and David Essex.
Enjoying chart successes in the 70´s and 80´s as a solo artist, in 2016 he launched The Paul da Vinci Explosion, a band of seasoned top session musicians with an exciting and authentic remastering of beloved classic tracks from the 60´s and 70´s.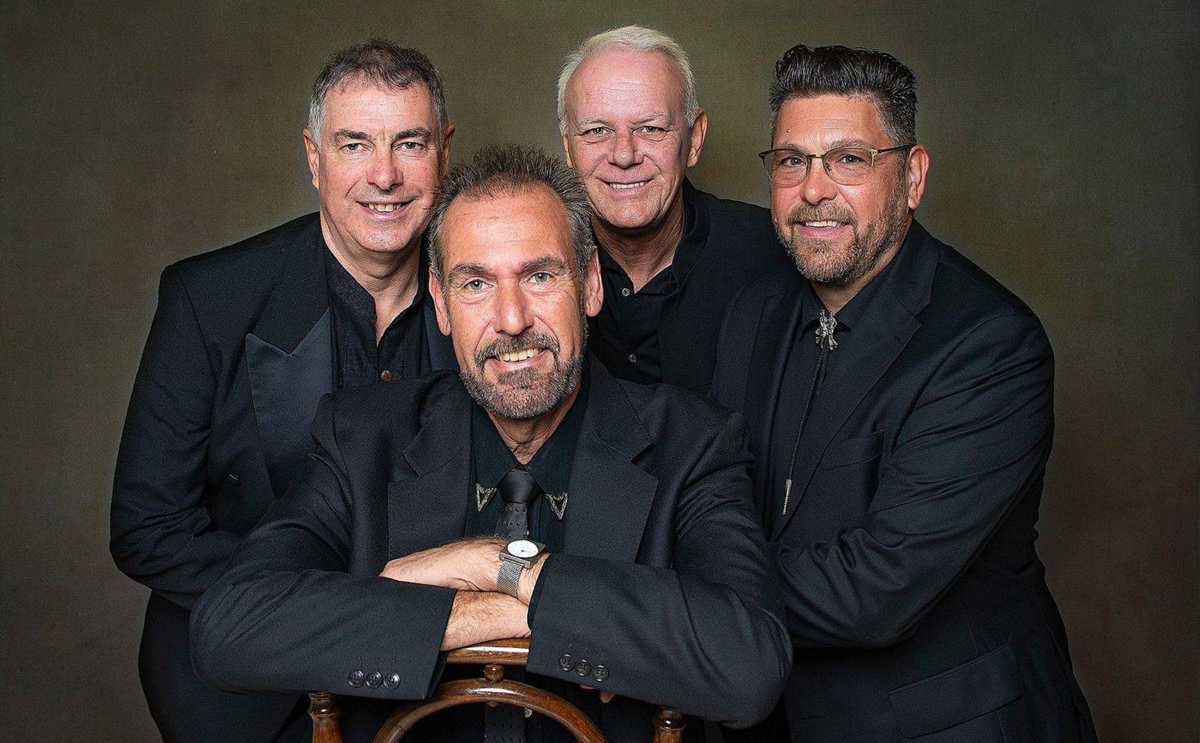 July and August on the Orihuela Costa music scene
Mannfred Mann´s Mike D´Abo will entertain the crowds for one night only on Thursday 2nd July. Mike D´Abo led the popular band during the late 60´s, recording the lead vocals for the Bob Dylan penned global hit "The Mighty Quinn".
And just one week later on Thursday 9th July, the iconic glam-rock slash 70´s psychedelic folk group T.Rex will "Get It On" at the Plaza, expected to perform renditions of their classic rock catalogue.
London based street-singer Rob Falsini is used to the rigours of live performance, and has honed his edgy vocal rhythmic tone on the cobbled streets of Covent Garden Piazza in the nations capital city.
The British capital legend has built up a strong global following of dedicated fans and for one night only, he´ll leave London´s grey skies behind for an evening at Villamartin Plaza performing live on Thursday 23rd July.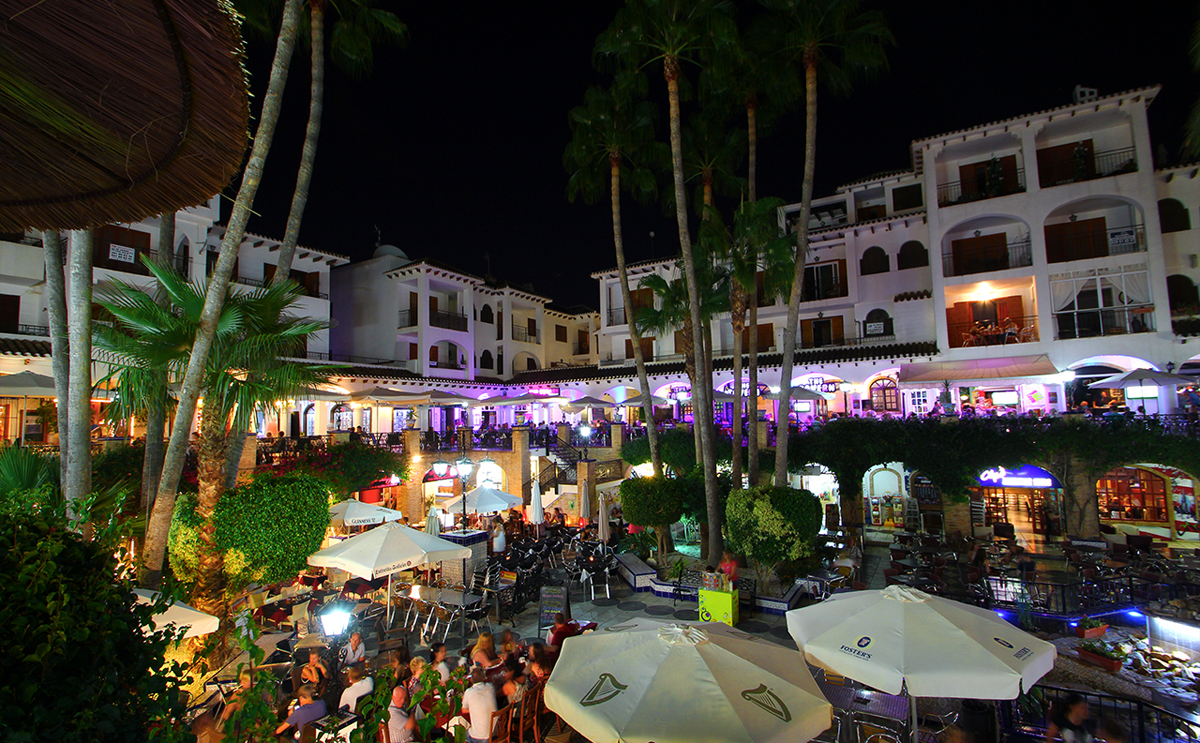 Bay City Rollers: Rolling at Villamartin Plaza
Finally, September will see a string of famous names hit the Plaza´s centre stage, with X-Factor stars Steve Brookstein and Andy Abraham, swiftly followed by the Three Degrees and their fabulous band.
Villamartin Plaza will close the 2020 season in an inimitable style, with a performance by Les McKeown´s Bay City Rollers. The group closed out last year´s season and will return to Villamartin Plaza to reprise their role.
The Bay City Rollers are a Scottish pop-rock band known for their worldwide teen idol popularity in the 70´s. Over the years they have been called the "tartan teen sensations" and "the biggest group since the Beatles".
The group's line-up experienced many changes over the years, but lead singer Les McKeown kept the band "rolling" releasing a studio album "The Lost Songs" in 2016.
The band will take a break from their 2020 international tour: a gruelling 27-date one-night-only live music extravaganza that takes in venues across Canada during the spring, Australia during the summer, and Villamartin Plaza on Thursday 24th September.
President of the Villamartin Plaza, Casey Shaddock, stated "Everyone asks ´How can you top 2019´s music?´ Well, we have, and 2020 brings one of the strongest line-ups of live music in all of Spain and beyond!"
The summer line-up promises tribute acts, rock and pop, Northern soul, and with the overwhelming success of last years Summer Nights program, we¨re confident that the Plaza´s management team will be bringing awesome live music and entertainment to midweek´s throughout the summer.
Events at Villamartin Plaza are always well subscribed, and booking for any of this year´s events is strongly recommended. Find out about Villamartin Plaza´s summer schedule by visiting the official website.
Visiting Spain this summer? Check out our favourite things to do on the Costa Blanca for 2020, or join the La Zenia Community Facebook Group to chat with 4,000 other members, get local advice, or find out the latest menus and offers from bars and restaurants in the Orihuela Costa area.
MAY
17
AID THE COSTAS
DOCTOR & THE MEDICS
26
The Geckos
27
Hot Chocolate´s Greg Bannis
28
The Jersey Boys Experience
JUNE
02
Tony Vincent
03
Dan Davy / Bee Rumble
04
PAUL DA VINCI´S EXPLOSION TOUR
THE FOUNDATION´S FT ALAN WARNER
09
HERMAN´S HERMITS
10
Brian Mundell as Neil Diamond
11
Soulbots
16
DJ Night
17
Deja Neilson
18
PETE DONEGAN & HIS BAND
23
UEFA Euro 2020
24
DJ Night
25
JOHN ROSSALL´S THE GLITTER BAND
30
UEFA Euro 2020
JULY
01
David John Williams
02
MANFRED MANN´S MIKE D´ABO & HIS BAND
07
UEFA Euro 2020
08
UEFA Euro 2020
09
T. REX
14
Al Joel / Dave McLeod
15
Time Bandits
16
GES ROGERS UNION GAP
21
Brendan Carr as George Michael
22
Jason Isaacs
23
ROB FALSINI AND FRIENDS
28
Something Else / Ireland
29
Best of British
30
The Cages
AUGUST
04
De Polis, Police Tribute
05
Scott Dee as Engelbert Humperdinck
06
Brit Pop Band
11
Austin Slack and Band
12
Al Joel
13
BON GIOVI, BON JOVI TRIBUTE
18
After Midnight
19
Retrospect
20
Smooth Operator UK
25
Conecta2
26
DJ Dean Alexander
27
The Galaxy´s
SEPTEMBER
01
Mr Shifty
02
Paul James Allen / Tiny Lou
03
FLEETWOOD BAC, FLEETWOOD MAC TRIBUTE
08
Jim McMail
09
DJ Night
10
ANDY ABRAHAM & STEVE BROOKSTEIN
15
The Cages Unplugged
16
Melissa Fanning / Nigel Burchill
17
THE THREE DEGREES & THEIR FABULOUS BAND
22
Alan Scott / Dan Davy
23
DJ Night
24
LES MCKEOWN'S BAY CITY ROLLERS
Editorial note: This page was first published 28th February 2019 and updated on 20th February 2020 with information for the current summer music season.
Photo credit: Paul Da Vinci / Les Mckeown / Bon Giovi / The Three Degrees / Union Gap / The Bay City Rollers
The Latest Features: Freshly Posted
---