THE ORIHUELA COSTA TOURIST TRAINS rumbled their way on to the streets just last year, proving an immediate hit upon their introduction.
But after an off-season hiatus servicing the cultural requirements of tourists in the historic city of Orihuela over the winter, the popular trains are back this summer to provide an innovative and enjoyable way to experience the locale.
The local attraction was initially launched by Orihuela Town Hall in association with the established Valencian passenger transport company, Bus Sigüenza, in June last year.
Billed as the "best way to discover Orihuela Costa", the road trains provide a unique travel experience in addition to a practical way of getting around the coastal region.
The Orihuela Costa tourist train will operate two road-going locomotives, with each train pulling a carriage with covered seating providing shade, and an increase in seating capacity.
The service will operate two routes, with one train starting out from Campoamor and servicing points of interest eastward along the Orihuela Costa coastline, and another train running return services from Playa Flamenca and travelling in a westerly direction.
The route remains largely unchanged from last year, with Campoamor losing just one stop adjacent to the Hotel Montepiedra.
Popular scheduled stops include Playa Flamenca beach, La Zenia beach, Zenia Boulevard shopping centre, the port and beaches of Campoamor, and the lively Cabo Roig strip.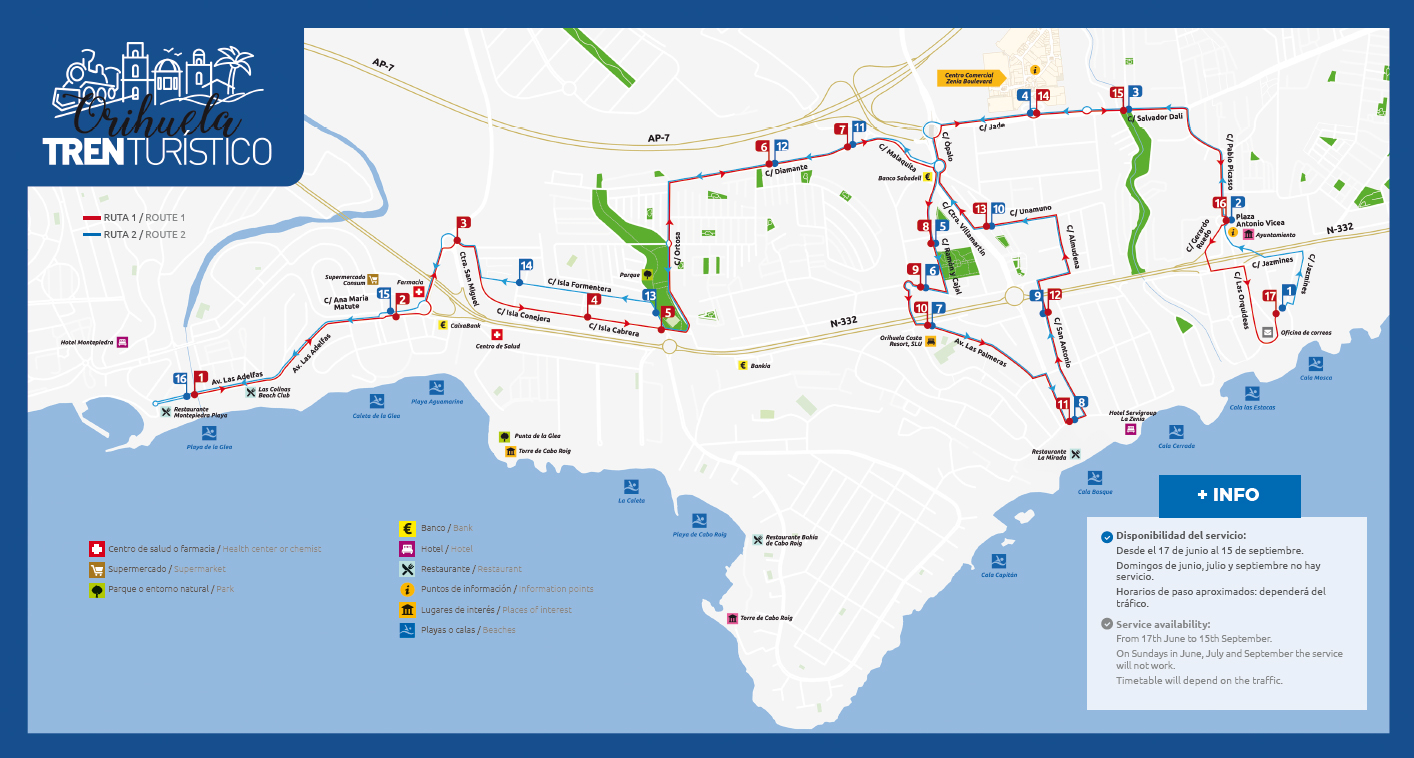 Orihuela Costa Tourist Train: trains from Playa Flamenca to Campoamor
With a travel time of just 55 minutes each way, the Orihuela Costa tourist train provides a great way of exploring the local area even in the height of summer, as the movement of the vehicle provides a cooling Mediterranean Sea breeze even on the stillest of days.
The trains (or "Orihuela Tren Turístico"), will run local transport services along the coastline all summer starting on Monday 17th June, offering a super-fun way to see the sights and experience the sounds of the region.
A ticket for the trains costs €3.00 per person, with a family ticket for four people costing €10.00. A ticket is valid for travel during the entire day.
Services operate six days every week all summer long with the service terminating on Sunday 15th September, with trains running each day from 9:00 am until 9:00 pm. During August the service will operate every day, including Sundays.
The Orihuela Costa tourist train is expected to prove exceptionally popular, and you can find more information about the new Orihuela Costa tourist train service and routes by visiting the official website.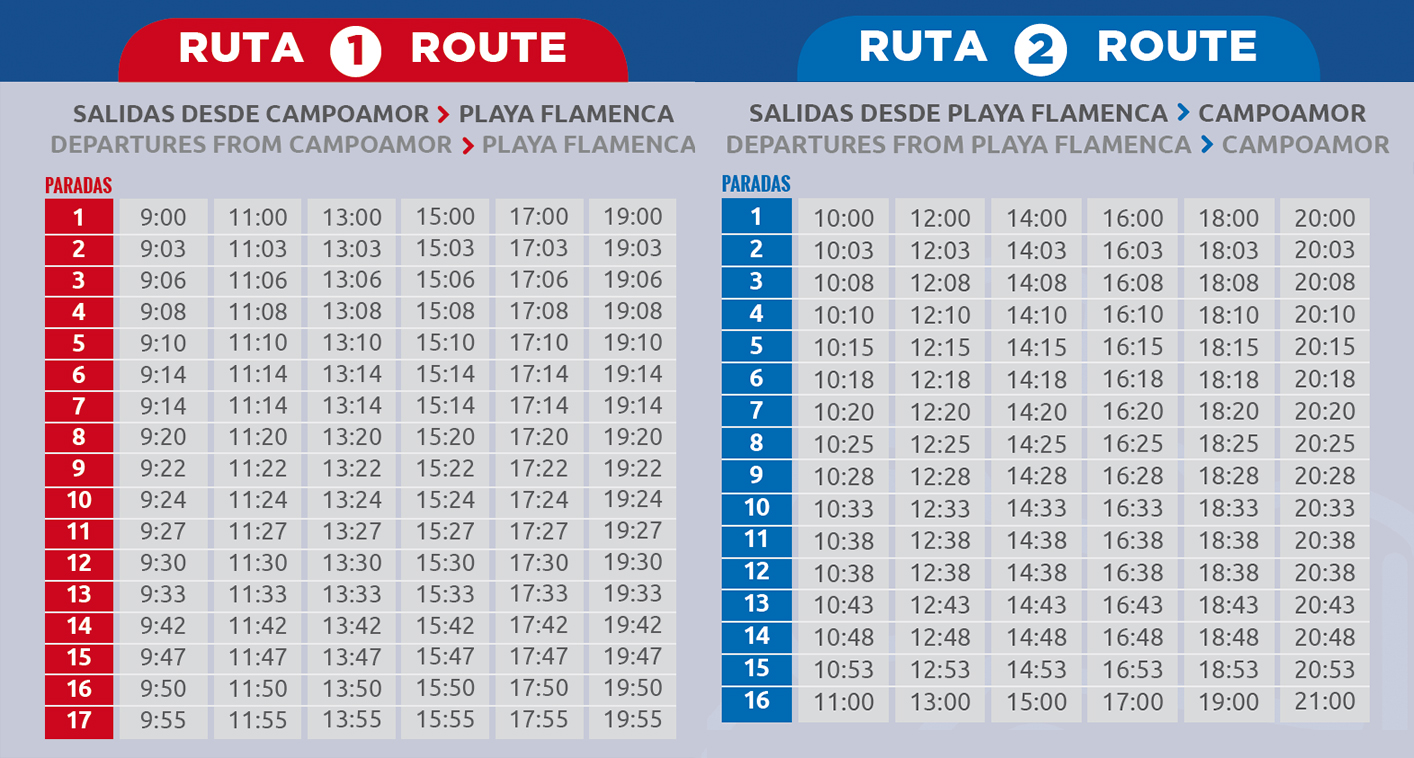 If you´re looking for local travel information, please be sure to read our up-to-date guides covering public transport on the Orihuela Costa, and our tips to avoid the worst of the summer traffic.
Looking for Spanish holiday ideas and inspiration? check out our favourite recommended things to do on the Orihuela Costa this summer 2019.
Photo credit: La Zenia / Orihuela Costa Tourist Train
The Latest Features: Freshly Posted
---