THE PINNACLE OF THE Orihuela Costa annual social calendar takes place later this month, as the stage is set for the shopping centre´s festive lights to be turned on, followed by the Zenia Boulevard Christmas Parade in December.
During the forthcoming days, the water fountains in Zenia Boulevard´s main concourse will be turned off in anticipation of the arrival of the gilded Christmas tree, and the entire mall will be decked from head-to-toe in hundreds of thousands of sparkling Christmas lights.
Over recent years the Costa Blanca´s premier shopping centre has developed an excellent reputation for its festive displays, and the venue never fails to impress each year with a spectacular Christmas advent calendar of its very own, culminating in the "Cabalgata de Papá Noel" next month.
It´s become something of a modern Spanish tradition, and the Zenia Boulevard Christmas Parade is the pinnacle of the festive celebrations.
The evening event is a dramatic spectacle of music, light and colour, as the shopping centre´s rambling avenues are filled to the brim with hundreds of dancers, and thousands of festive visitors and shoppers.
Local men and women of all ages dress in brightly coloured costumes and parade through the streets in an evidently well-rehearsed and perfectly choreographed dance performance that encompasses all things festive.
Zenia Boulevard Christmas Parade: the annual festive miracle
Beautifully executed, the festive theatrical enactment concludes with Santa Claus himself taking a well-deserved break from his chores at the North Pole, to ride his sleigh through the centre´s avenues greeting spectators and waving to the waiting crowds.
Zenia Boulevard will conclude the weekend with a festive show, and some very lucky children will get an opportunity to meet Santa Claus firsthand.
But before the merriment of the Zenia Boulevard Christmas Parade gets underway, the official ceremony to turn on the Christmas lights takes place.
On Saturday 23rd November 2019 from 7:00 pm, the venue is promising an evening of "Spectacular dance, music, and magical surprises".
The format changes slightly each year but judging from previous events, the evening will be just as spectacular as promised and is always well worth attending.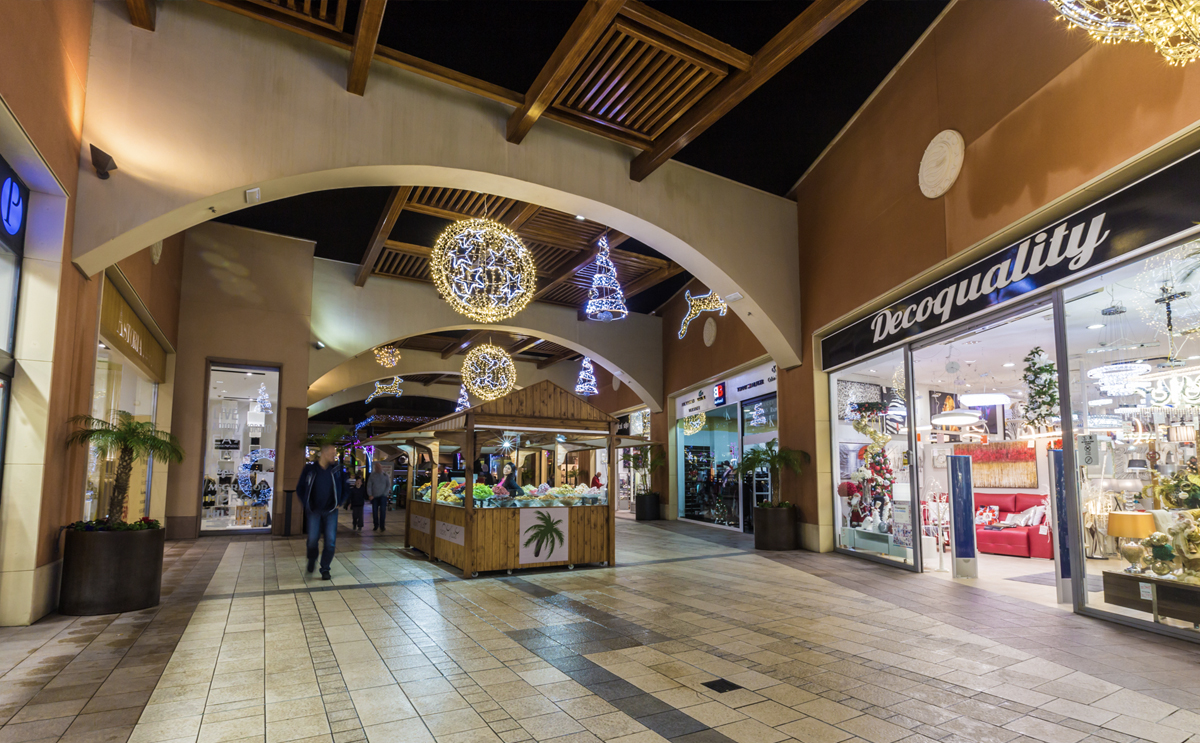 A very Costa Blanca Christmas: La Zenia, Orihuela Costa
Retail outlets at the shopping centre will be closed on Christmas Day, but restaurants and leisure facilities will be open for business as usual.
Please check directly with restaurants before travelling to La Zenia to confirm opening times and to ensure that pre-booked reservations are not required.
The Zenia Boulevard Christmas Parade takes place on Saturday 21st December 2019 from 6:00 pm, with the turning on of the festive lights in two weeks, on Saturday 23rd November 2019 from 7:00 pm.
Looking for Spanish holiday ideas and inspiration? Check out our favourite recommended things to do on the Orihuela Costa this year.
Photo credit: La Zenia / Alexander Pichlmayr
The Latest Features: Freshly Posted
---