AFTER A BEAUTIFUL start to February with temperatures that reached 25°c just yesterday, we´re all hoping that February´s weather will continue to follow this unexpected trend. But what´s the weather generally like in La Zenia at this time of year?
It´s a question we´re often asked, so we´ve compiled the latest data from the leading online weather websites to bring you an overview of what you can expect if you´re living in La Zenia, or planning a visit to our part of Spain in February.
Typically, February is the driest winter month on the Orihuela Costa – only the summer months of June, July and August trump February when it comes to avoiding the need to reach for an umbrella, with an average of just 2 days experiencing some rain.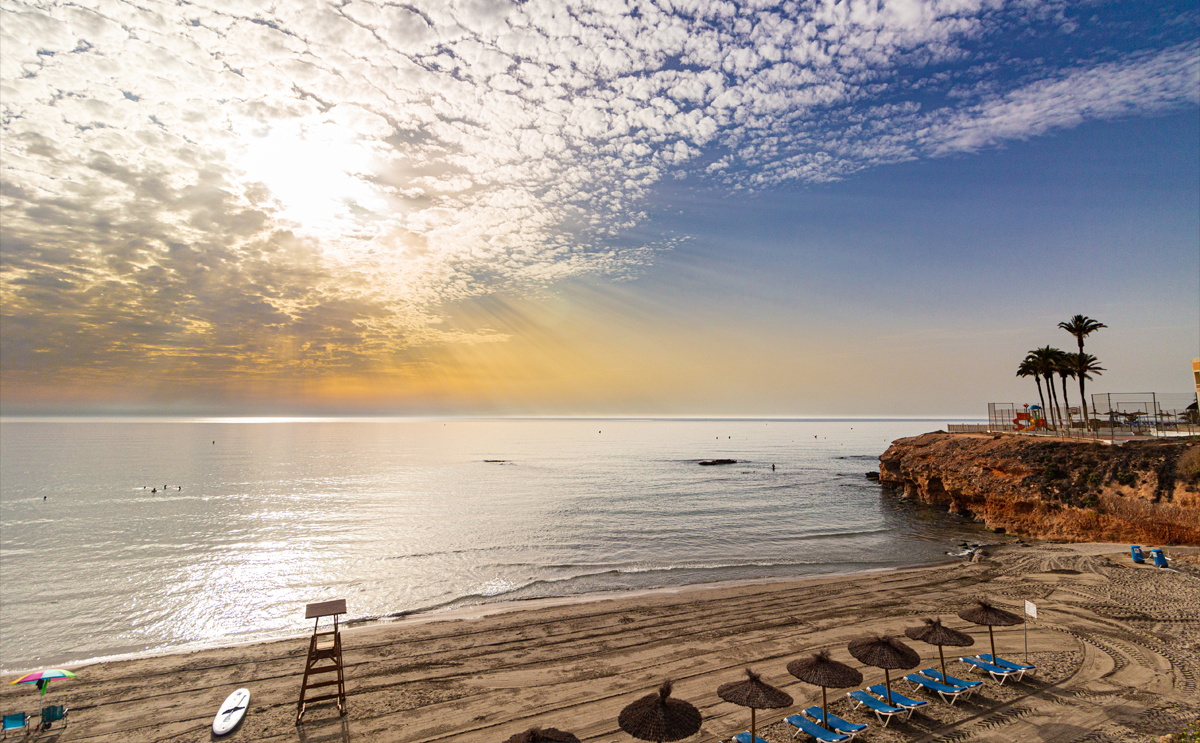 There´s more good news when it comes to sunshine too, with an average median of 7 hours of warm sunny weather per day. And don´t forget, an average daytime air temperature of 17°c can seem positively tropical, as direct sunlight can add an additional 9°c on top making the "real feel" exceed a very pleasant 25°c.
You will need a jacket or a light coat if you want to experience the best that the local bars, bistros and restaurants can offer by night, but daytime walks along some of the Orihuela Costa´s finest beaches should definitely be on your to-do-list for the month.
Even at the beginning of February, the sun rises around 8:00 am and it does not set until around 6:30 pm (CET), meaning that the average Spanish day is a good hour longer than at more distant northern latitudes.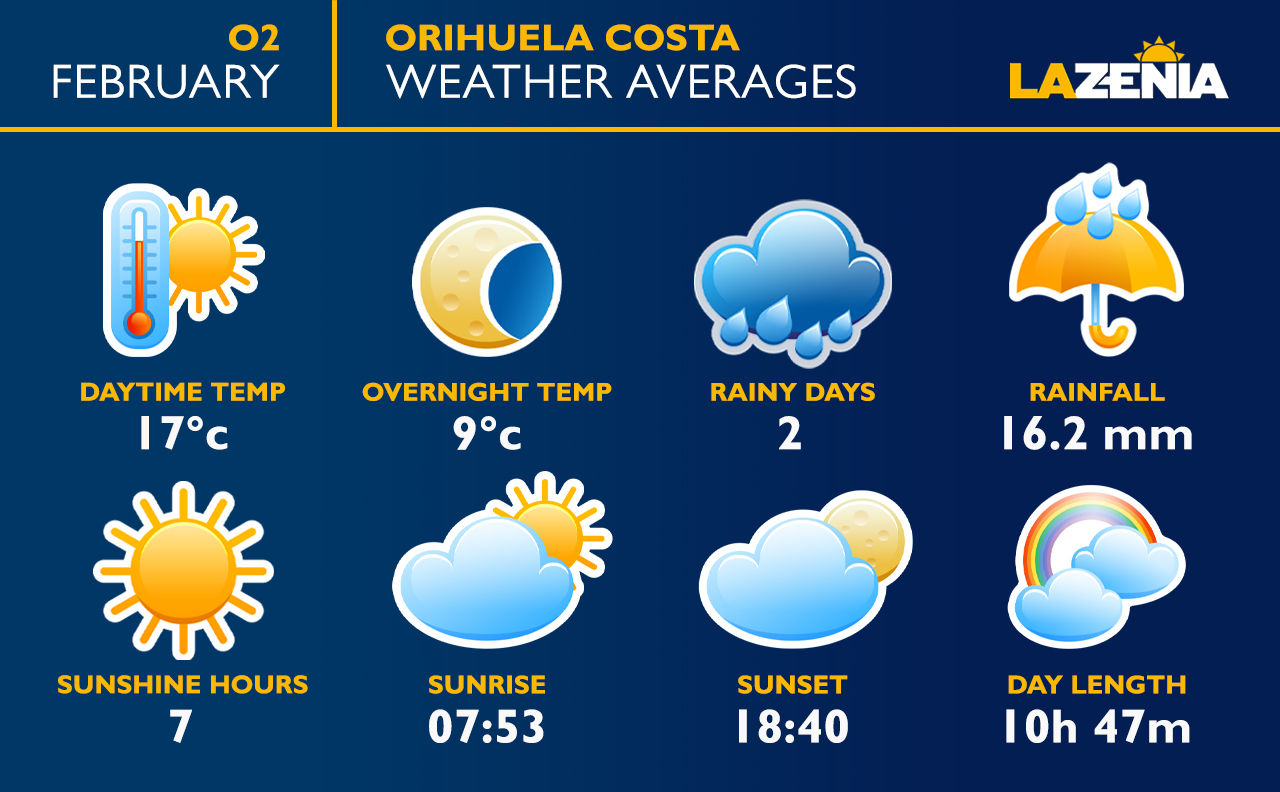 Average weather and temperatures for La Zenia in February
Spanish winters are thankfully short and mild, and summer is never too far away. Meantime, let´s hope we can look forward to another beautiful month on the Orihuela Costa.
You can find the full weather forecast and average weather data for this part of the South Costa Blanca in Spain from the Holiday Weather website by clicking here.
Looking for travel ideas and inspiration? Check out our favourite recommended things to do on the Orihuela Costa.
Photo credit: La Zenia / Alexander Pichlmayr
The Latest Features: Freshly Posted
---