IF YOU´RE THINKING of travelling to Spain, you´ll need to know what you need to do to ensure your journey goes smoothly. Emergency health rules are in force meaning that international passenger arrivals at Alicante airport or Murcia-Corvera airport may need a PCR or TMA "Fit to Fly" certificate showing a recent negative COVID-19 test result.
But what are the current rules, what kind of test do you need, and what´s the procedure for flying to Spain?
The existing rules were originally introduced in June, but the entry process has been supplemented with a PCR test requirement:
Complete the FCS health control form no more than 48-hours before you travel.
Get an RT-PCR or TMA COVID-19 test no more than 72-hours before you travel.
Submit to a temperature check and visual assessment at the airport on arrival.
Complete an FCS health control form before travelling to Spain
Before travelling to Spain, all passengers originating from any airport or seaport must complete a public health form (an FCS form). The form is available from the Spanish Government website, via an app for Android mobile devices, or from the Apple App Store.
The FCS health control form asks for flight details, your personal information such as passport number, contact details, and your home address, in addition to details about where you will be staying in Spain.
A mandatory health questionnaire asks travellers questions, including:
Have you been in contact with a person that has tested positive for COVID-19 infection within the last 14-days?
Have you had symptoms of fever, cough, or shortness of breath in the last 14-days?
Have you or your travel companion visited any hospital in the last 14-days?
Have you visited a live animal market within the last 14-days?
Each form is personal and non-transferable, associated with a single trip, and each person travelling must have their own completed FCS form, including dependents and children.
A parent or guardian can complete a child´s FCS form, or travelling families can complete a Group FCS form. You can find out more about Group FCS forms from the Spain Travel Health website.
An FCS form application can be started at any time once you have your travel details, but can´t be completed until 48-hours before your departure.
Upon completion, a QR code is emailed to you in a PDF format. This is scanned at the airport upon arrival directly from your mobile phone. The QR code can be paper printed for those travellers that don´t have access to a mobile device.
Passengers can also complete their FCS form by hand and bring a paper copy with them for inspection upon entering the country. However, the entry process may take longer than those who enter Spain with a QR code.
Travellers should be aware that a revised FCS health control form has been introduced. The English FCS form can be found here, and the German language form can be downloaded here.
The revised form clarifies certain aspects of the outgoing form, including specifying whether hospital visits within the last 14-days were Coronavirus-related and providing separate checkboxes for hospital workers and medical personnel.
Providing a certificated RT-PCR test to travel to Spain
All international arrivals from high-risk countries need to show a certificate with a negative diagnostic test result for Coronavirus upon entering Spain by air or sea.
High-risk countries are determined by information provided by the European Centre for the Disease Prevention and Control (ECDC) and listed on the Spanish Ministry of Health website.
The list is updated every 15-days and currently includes most European countries, such as Germany, Austria, Belgium, Ireland, Denmark (except the Faroe Islands and Greenland), France, the Netherlands, Sweden, and Luxembourg.
For countries outside the EU, risk assessment is based on the cumulative incidence of COVID-19 per 100,000 population over the past 14-day period.
UK travellers should note that with effect from 22nd December 2020, entry into Spain for UK residents is restricted to Spanish nationals and legally documented international Spanish residents arriving by sea or air from the United Kingdom. This restriction applies to all British citizens (England, Wales, Scotland and Northern Ireland) until 6:00 pm on Tuesday 2nd March 2021.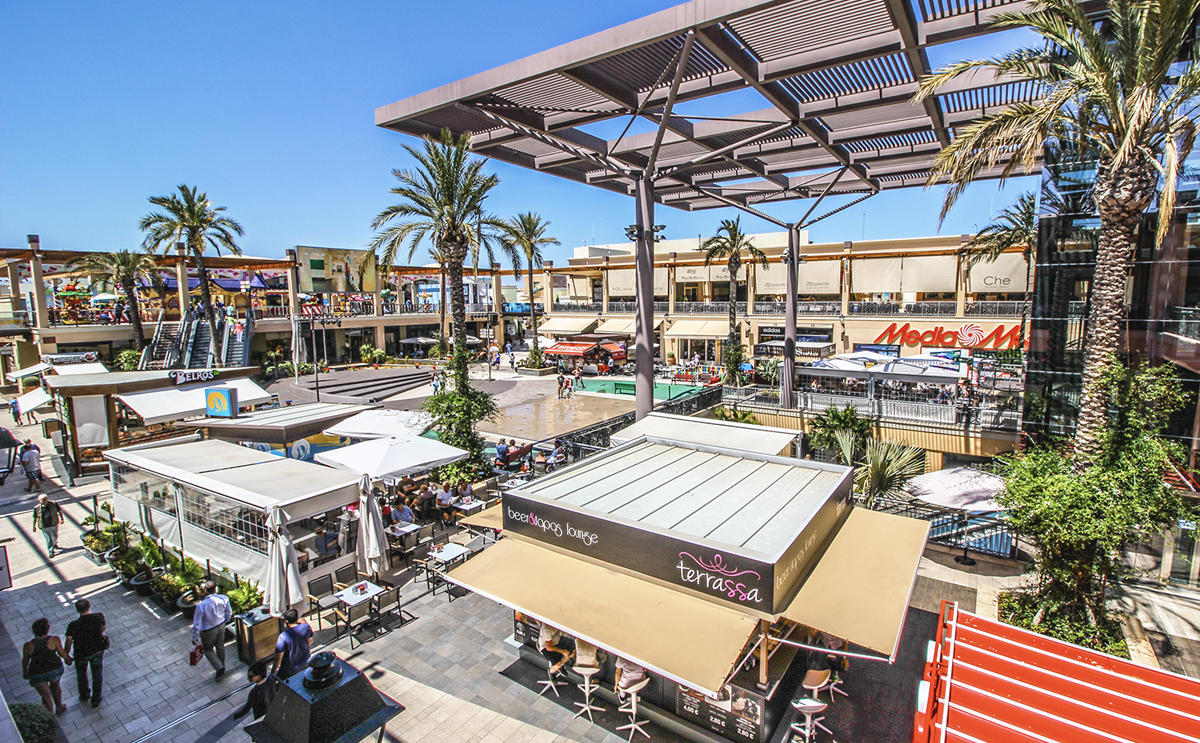 Non-EU third countries with a cumulative incidence of 150 or more according to the ECDC are categorised as high-risk and include passenger arrivals from The USA, the Russian Federation, Switzerland, Morocco, Tunisia, and the United Kingdom (including Gibraltar).
The test must be an Active Infection Diagnostic Test (PDIA), a nucleic acid test for SARS-CoV-2 that uses the reverse transcription-polymerase chain reaction (RT-PCR) or transcription-mediated amplification (TMA) laboratory technique.
Tests that detect antigens or antibodies are not acceptable for Spanish travel in the Valencian Community, and the test must be completed within 3 days (72 hours) of travel.
The certificate must be in English, Spanish, French or German languages, can be presented in a paper printed (original, not a copy) or electronic format, and must contain the following information:
The name of the passenger.
Passport number or ID card number (the number provided must match the one provided on the FCS health control form).
The test date.
Name and contact details of the testing centre.
The testing method applied (eg: RT-PCR).
The test results (only negative accepted).
Travelling to Spain, how to get a PCR travel certificate
A valid travel certificate must be held by each person travelling in a family or group, and COVID-19 PCR or TMA swab tests should be arranged privately. The UK Government website advises that the state NHS testing service should not be used to get a test to facilitate passenger travel to Spain.
In the UK a travel-compliant "Fit to fly" private PCR test costs around £150 with results usually available within 24-hours. In Germany, a test costs around €160 and European travellers may be able to reclaim a proportion of the cost of a test from their health insurance provider. Prices for the cheaper TMA tests are expected to be below €100, and cheaper tests may be available from other sources.
Children under the age of six years won´t need a test, certification can be provided in French, German, Spanish or English, and a TMA test with a negative result can be substituted for a PCR test. Complete details can be found from the Spanish Ministry of Health website.
All passengers arriving by sea or by air must undergo a basic health check upon arrival in Spain. The two-step check includes a routine temperature measurement to detect symptoms of fever using a non-contact thermometer or thermal imaging camera. A temperature of 37.5°c or higher suggests the possibility of fever or transmissible infection.
Travellers will also be subject to a visual health assessment of their physical condition. If the results of these checks are unsatisfactory, the individual will be examined by a doctor. All checks will be carried out by healthcare professionals, 600 of whom have been contracted to perform this function.
Do I need to provide a PCR test if I´m driving to Spain?
These requirements apply to all passengers arriving in Spain by air or sea, regardless of your residency status in Spain and the length of time you intend to stay in the country. International overseas property owners in Spain are subject to these requirements.
The provisions above do not apply to international travellers in transit, that is, passengers that are passing through Spain with a final documented destination outside of the Spanish territory, or air passengers with connecting flights provided they do not leave the secure airside section of the terminal building.
Overland travellers travelling to Spain and people driving to the Costa Blanca are also exempt from the above entry requirements and aren´t obligated to present a negative test certificate, submit for physical assessment, or provide an FCS health control form on entry by road or via the rail network.
On arrival, there is no mandatory requirement for self-isolation or quarantine regardless of the chosen travel method, but visitors are urged to install and activate the Radar COVID health protection app on their mobile device.
The official Spanish Government app is available for Android and Apple devices. It´s a contact tracing app designed to help the fight against Coronavirus by identifying potential outbreaks and breaking the chain of contagion.
Radar COVID uses anonymous identifier codes and automated contact tracing, requires no registration or login, doesn´t ask for any personal information, and does not use geolocation to track app users.
Please note that this article refers only to the emergency entry requirements for the country of Spain. Additional regulations may apply to your country, or a country or region which you intend to transit, so please check with your government and health authorities before you plan your journey.
Looking for holiday ideas and inspiration? Find out more about our favourite recommended things to do on the Orihuela Costa this year, or join the La Zenia community Facebook group and find out what´s going on in the local area.
EDITORIAL NOTES: This article was originally published on 23rd November 2020 and last updated on Wednesday 10th February 2021 with the most recent information.
Photo credit: LaZenia.com.
The Latest Features: Freshly Posted
---