THE RESTAURANTE NAUTILUS is more than just an established and locally renowned Spanish fine dining and casual eatery, it's a local institution. With an extensive menu that caters for all tastes and stunning sea views, Restaurante Nautilus is not to be missed.
Situated on the beach in Punta Prima, the restaurant is a firm favourite with locals and tourists alike due to its amazing beachfront location, a spotlessly clean nautical-themed dining room, and spacious outside terraces offering year-round al-fresco dining and speciality cocktails.
The chic bistro has been welcoming guests since 1975, enchanting diners for the better part of a half-century with its unique mixture of panoramic Mediterranean vistas and a resplendent Spanish menu.
So we couldn't resist the opportunity to sample the fare on offer, and we visited for an early dinner just this past weekend.
Restaurante Nautilus, a part of the culture and history of the area
Upon arrival, guests were greeted by a DJ playing modern (but thankfully ambient) background music on the large outside terrace to the rear of the restaurant.
The terrace has casual seating overlooking the sea with ample car parking provided to the rear. A covered gallery runs the full length of the restaurant offering beachfront seating immediately adjacent to the water's edge, while a smaller terrace at the front of the property offers further seating with views over Punta Prima's smaller Cala Piteras sandy beach.
Indoor seating downstairs is arranged in American style booths offering a personal and informal dining space beside the bar (one of three bars on-site serving beverages to diners), with oversized porthole windows to the gallery.
An upstairs dining hall provides an extensive formal dining space with elevated panoramic views over the Mediterranean Sea, with a floor-to-ceiling folding glass wall to two aspects that retracts to fuse both inside and outside space.
We were seated in the gallery and greeted by multilingual staff who seemed more than happy to accommodate our requests.
An extensive fusion menu, with plenty of choice for all palates
The restaurant was exceptionally busy, and we were lucky to get one of the last tables. Clearly, advanced booking is highly recommended to avoid potential disappointment – particularly good advice during the summer season.
The restaurant menu is extensive with more than 80 dishes on offer. The Mediterranean cuisine is a fusion of traditional Spanish dishes and American ranch-style cooking, emphasising beef as a result.
But this is no one-trick pony, and the restaurant caters well for vegetarian, vegan and other dietary requirements, with plenty of choices to suit everyone's tastebuds.
The menu offers a fine selection of starters including cheese and meat platters, freshly prepared soups, and Spanish speciality dishes such as Andalusian-style grilled calamari, beef or salmon carpaccio, and steamed mussels.
Salads provide a lighter dining alternative when the weather is warmer, and Restaurante Nautilus offers a variety of delicious salads that pair familiar ingredients in imaginative ways such as chicken and apple, or salmon and avocado.
Our visit, booking is highly recommended
Continuing the Mediterranean theme, the restaurant offers an extensive choice of authentic wood-fired pizzas and pasta dishes to choose from, including several vegetarian options.
No fine dining bistro menu would be replete without an offering to satisfy the pure meat-eaters, so Restaurante Nautilus offer chicken breast dishes, premium cuts of entrecôte, and tenderloin steaks with a choice of accompanying sauces.
Finally, as would be expected of any restaurant located in such close proximity to the sea, salmon, hake, and sea bass feature on the fish menu, and for those looking for the ultimate Spanish experience, the restaurant offers a selection of freshly cooked traditional Paella, including a luxury fresh Lobster Paella.
We visited with friends at a table of four and sampled the grilled sea bass, a Diavola pizza, pork rack of ribs with barbecue sauce, and the grilled Iberian pork steak.
The menu is presented in five languages (Spanish, English, German, French and Russian), and the service was polite and efficient – especially impressive given the mammoth size of the dining area and the sheer volume of eager diners.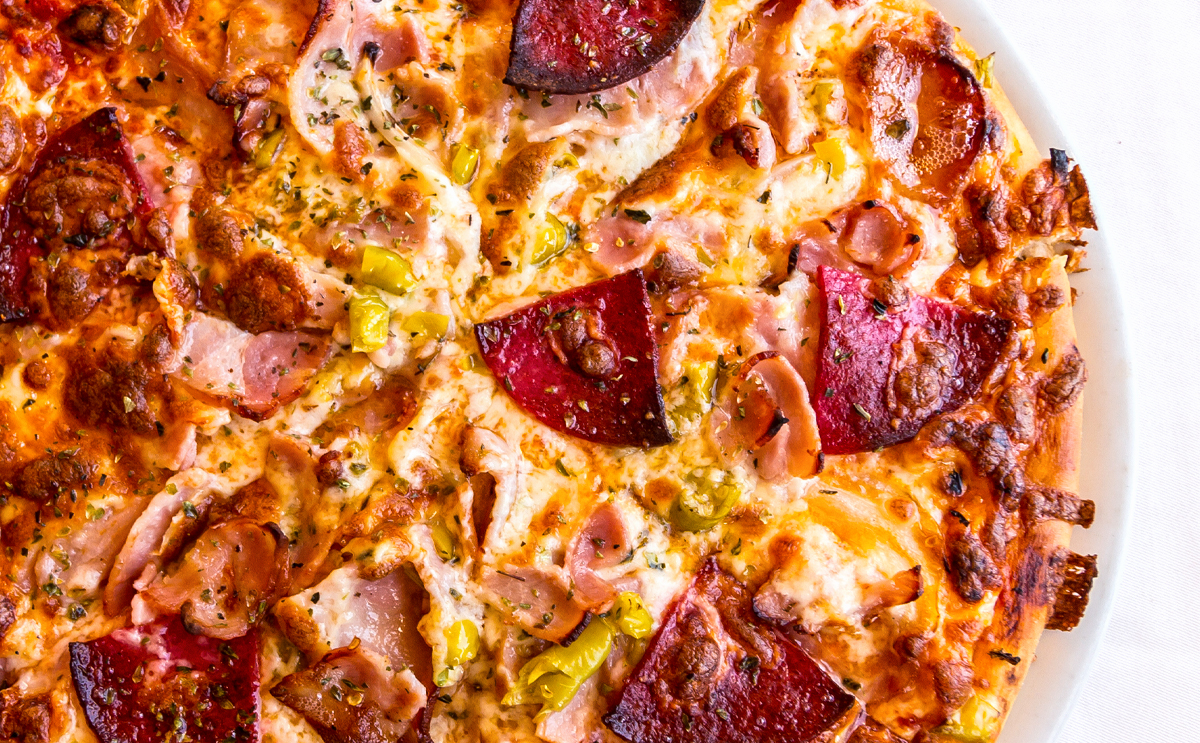 The best sea views, beautiful food in a magical beachside location
The restaurant team should be commended for providing a comprehensive menu complete with allergen information that's so often essential for many diners with special dietary requirements.
The dishes were delivered to the table piping hot and beautifully presented (the photos show the actual dishes as they arrived).
Dishes are served with a potato and Mediterranean vegetable accompaniment where appropriate (chips are optional at no additional cost).
Restaurante Nautilus is not the cheapest eatery you'll find along the Costa Blanca coastline, so expect to pay for quality food and you won´t leave disappointed. A typical Prawn Cocktail starter comes with a €12.75 price tag and you should expect to pay €7.50 for the soup of the day.
The grilled sea bass cost €16.75 and the rack of ribs served with a barbecue sauce (Costillas de Cerdo Asado Barbacoa) cost €15.75. However, the quality of the food is absolutely first class and portion sizes are exceptionally generous (the rack of ribs was essentially the entire side of a large pig).
The Chuleton Tomahawk bone-in rib-eye steak weighs in at a cool €48.00, but the full 1-kg beef cut is more than generously sized and priced to feed two people.
Similarly, the "Nautilus" Seafood Flamed-Grill speciality fish dish is prepared for two people and comprises half a lobster, grilled crayfish, prawns, mussels, and squid for €56.00. The presentation is nothing less than spectacular.
Those on a budget can choose from the pizza menu and expect to pay less than €15.00 per person including a drink (very reasonable for this area), while those with a more decadent palate can indulge in Spanish beef fillet steak with prices starting around €19.75 dependent on the choice of cut.
Despite the Mediterranean seafront location, the menu is pleasantly balanced between an assortment of sharing dishes, grilled meats, and speciality fish dishes. The addition of a dedicated pizza menu and a variety of Spanish paella is just perfect for diners looking for a lighter dining experience during the summer months.
Expect to pay upwards of €12.50 for a bottle of locally produced Rioja, or €12.00 for a bottle of fine Spanish cava. Dom Pérignon Brut vintage champagne is available at your table for those with deep pockets and extravagant tastes.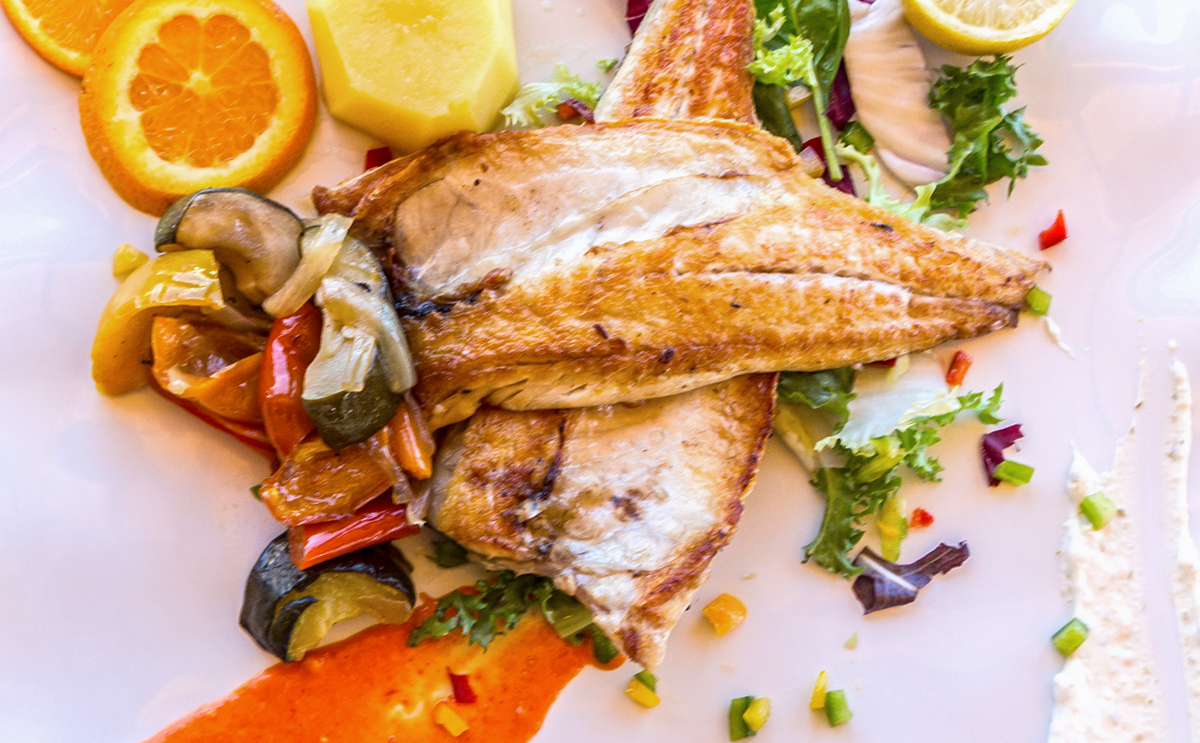 Restaurante Nautilus, one of the finest restaurants on the Costa Blanca
Whatever your budget, Restaurante Nautilus proves that while quality has its price, sometimes quality is worth paying for.
The Mediterranean influence of the menu and the Spanish cooking style renders some truly unique dishes you'll want to go back for.
The Pork Knuckle with Spanish Sauce is the perfect example of how the kitchen executes provincial Mediterranean fusion with such finesse, to produce a unique dish that you just won't find elsewhere.
Fresh food, attentive service, and what must surely be the finest of beachfront locations for any restaurant in the South Costa Blanca locale, make Restaurante Nautilus an experience that's well worth paying that little extra for. We can highly recommend this prestigious Spanish restaurant.
Need more information? You can find the TripAdvisor reviews online or visit the official Restaurante Nautilus Facebook page.
Looking for holiday ideas and travel inspiration? Find out more about our favourite recommended things to do on the Orihuela Costa or join the La Zenia community Facebook group and find out what's going on in the local area.
Photo credit: LaZenia.com