THE HEIGHT OF THE SUMMER season might be behind us, but that hasn't stopped one company from looking forward to next summer – already. The Ryanair summer 2022 flight schedule is online now, detailing the services between major EU and UK destinations and Alicante airport for next year.
The budget Irish airline has garnered an enviable reputation over the last two years, frequently maintaining services when competing aviation businesses were cancelling flights and abandoning established routes, during undoubtedly the most catastrophic period for the travel industry in modern times.
Ryanair's customer-focused determination, often flying with almost completely empty aircraft has earned them the hallmark of Europe's most dependable and reliable airline. As one comment on the La Zenia Community Facebook Group read during a conversation about flights to Spain, "If you actually want to get there, book Ryanair."
The carrier was a critical component in the success of the outgoing summer season, not just here in Spain but across Europe as a whole. They spearheaded the return of tourists to Spain, opening travel corridors with Germany this past Easter, and were part of the drive to bring more than 200,000 international visitors by mid-May.
Whilst Ryanair may have its fair share of critics, often citing a perceived lack of customer service, there can be no denying that when the chips were down, the company was instrumental in keeping families and friends connected during exceptionally difficult times.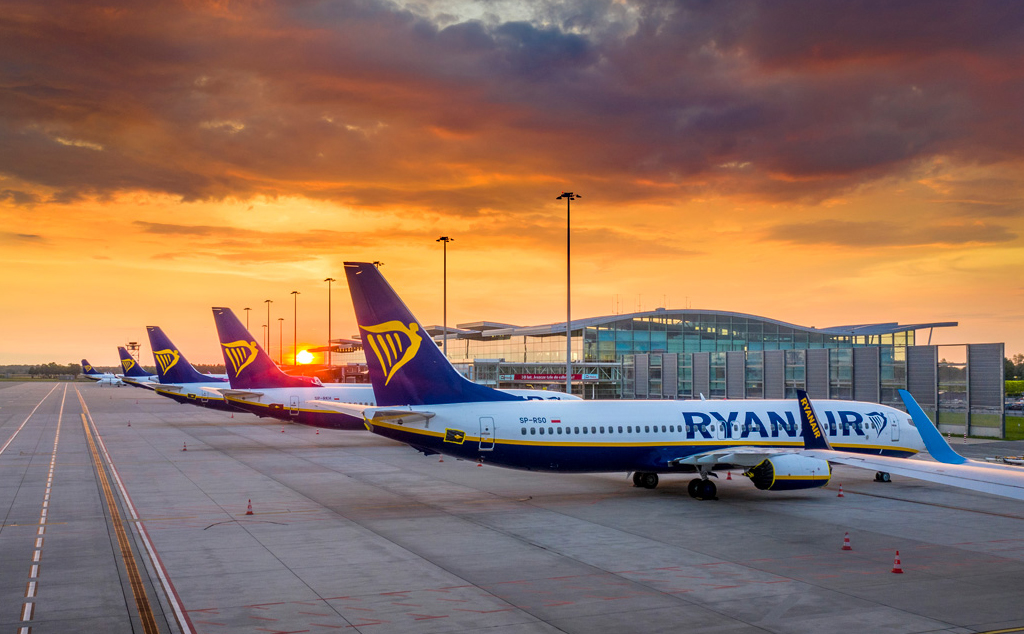 Low flight ticket price for summer 2022 in Spain
Looking ahead, the ultra-low cost carrier has published its Ryanair summer 2022 flight schedule with tickets available to purchase online for dates over a year in advance, in return for pocket-friendly fares.
In many cases, tickets can be booked in advance up to Saturday 29th October 2022 with one-way prices as low as €7.99 per passenger, and the flight schedule provides important information about the routes on offer for summer 2022.
Ryanair will maintain 83 scheduled routes from Alicante–Elche Miguel Hernández Airport next year, connecting the Costa Blanca with popular local airports in the UK, the Republic of Ireland, France, Germany, and major destinations throughout the EU as far north as Stockholm in Sweden and as far east as Kaunas in Lithuania.
Direct flights between Alicante airport and the Republic of Ireland will continue throughout 2022 from Kerry, Knock and Shannon airports, in addition to regular scheduled services from Ryanair´s home town, Dublin. The service from Cork shows flights are expected to continue until Wednesday 23rd March 2022.
Services to Germany will include key destinations such as Berlin Brandenburg, Bremen, Cologne, Dusseldorf Weeze, Frankfurt International, Hamburg, Karlsruhe/Baden-Baden, Memmingen, and Nuremberg.
Direct flights to popular EU and Scandinavian airports
Scheduled flights will keep Alicante airport connected with important locations in France, including Bordeaux, Marseille, Toulouse, and the French capital's Paris Beauvais airport throughout the 2022 summer season.
Scandinavian destinations include direct flights between Alicante airport and Oslo Torp and Haugesund in Norway. Göteborg Landvetter, Växjö Småland, and Stockholm Västerås in Sweden will benefit from services throughout the summer and into the autumn next year.
The Ryanair summer 2022 flight calendar will include direct connections between the UK and Alicante airport, with services continuing into 2022 from Aberdeen, Birmingham, Bournemouth, Bristol, Edinburgh, Exeter, Glasgow, Liverpool, Manchester, Newcastle, Newquay Cornwall, Teesside, London Luton, London Stansted, and London Gatwick airports.
Ryanair´s scheduled flights between Leeds Bradford and Alicante end Saturday 30th October 2021. Services from London Southend terminate the same day following reports in the UK press that both Ryanair and Easyjet were abandoning the Essex airport.
In a further blow to connectivity between Northern Ireland and the rest of Europe, The Guardian reports that Ryanair is pulling out of both Belfast City and Belfast International airports, bringing an end to all Ryanair flights from the region with effect from Friday 25th March 2022.
Ryanair summer 2022 flight schedule for Alicante Airport
Ryanair flights from East Midlands Airport to Alicante are scheduled to end on Sunday 26th December 2021 with nothing scheduled for the 2022 calendar year.
Local media outlet Derbyshire Live, reports that Ryanair has axed 35 European destinations from the East Midlands Airport 2022 flight calendar pending ongoing negotiations between the airline and airport management.
The Ryanair Summer 2022 flight schedule is online now, with current ticket prices and availability for direct flights to the Costa Blanca next year.
Can't find the flight you´re looking for? Alicante airport is served by a wide variety of international airlines throughout Europe including KLM, Aer Lingus, Lufthansa, TUI, Finnair, Brussels Airlines, SAS, Aeroflot, Eurowings, WizzAir, Vueling, Transavia, Norwegian, Air Europa and UK carriers easyJet, jet2, and British Airways.
Looking for holiday ideas and travel inspiration? Find out more about our favourite recommended things to do on the Orihuela Costa or join the La Zenia community Facebook group and find out what's going on in the local area.
Photo credit: Ryanair Group, Corporate Media Centre / LaZenia.com