ONE OF THE LARGEST local events in the Orihuela Costa social calendar takes place next month, and it promises to be a spectacular occasion for a worthwhile cause. "Crazy at Cucalos" is an all-day party to raise money for the Little Pod Association animal charity in La Zenia.
Organised by our very own local legend, Casey Shaddock, the event looks more like an open-air summer festival, with a host of talented musicians and international entertainers lining up to take to the main stage, and entertain the crowds on Saturday 14th October at Restaurante Los Cucalos in Los Dolses.
This isn't Casey's first rodeo; she has been the pioneering architect behind some of the most significant public events throughout the Costa Blanca. Casey was the driving force behind Villamartin Plaza's phenomenal "Summer Nights" music programme, bringing household names such as The Bay City Rollers and Leo Sayer to the Orihuela Costa year after year.
In recent years, Casey has organised concerts that have packed venues in Benidorm and raised almost one hundred thousand Euros for charities and good causes in Spain.
So it should come as no surprise that the Queen of Charity and Entertainment has pulled out all the stops to assemble a tour-de-force of musical performers for this special day to support another worthy cause.
Little Pod Association in La Zenia
The "Crazy at Cucalos" event aims to raise much-needed funds for the Little Pod Association animal charity in La Zenia. The charity is staffed by a dedicated team of volunteers who provide vital care for cats and dogs in need.
The non-profit registered charity offers a rehoming programme and essential healthcare for pets. It provides safe refuge for homeless animals in a purpose-built shelter with daily care from people who interact with the cats and dogs, attending to their essential everyday needs.
The charity raises funds via a shop in La Zenia. Casey has rallied local businesses to sponsor the event, with 75 prestigious venues stepping up to provide financial backing for the big day.
From bars and restaurants, retail outlets, and service providers in our area, to car hire companies, insurance offices, and estate agents – local enterprises have thrown their weight behind the charity party.
But there is still plenty of time for other local businesses to add vital support. In return for an affordable donation, Casey provides a unique opportunity to showcase your company or brand with social advertising that reaches people in Orihuela Costa. Contact her for more information about how you can get involved.
Restaurante Los Cucalos in Los Dolses
The venue chosen to host the "Crazy at Cucalos" event is Restaurante Los Cucalos in Los Dolses, adjacent to La Zenia. A local favourite, the restaurant is simply cavernous, with plenty of space for entertaining hundreds of visitors.
Awarded the coveted SICTED mark of distinction for quality, Restaurante Los Cucalos offers a spectacular dining room, a spacious conservatory, an al fresco dining terrace, and a large outdoor children's play area.
The family-friendly venue specialises in traditional Spanish rice dishes and a gastronomic Mediterranean menu of fresh seasonal vegetables, seafood and meat. The kitchen team will offer a dedicated food menu on the day, and a full bar service will be available throughout the event.
Renowned for its live music programme throughout the year, it's fitting that Restaurante Los Cucalos should host some of the most prestigious names in local entertainment for the day.
Eleven supporting acts are donating their time for free, and the line-up is a veritable who's-who of talented local singers and international entertainers. Local band "The Cages", will be headlining, alongside the ex-lead vocalist from the British soul sensation "Hot Chocolate", Greg Bannis.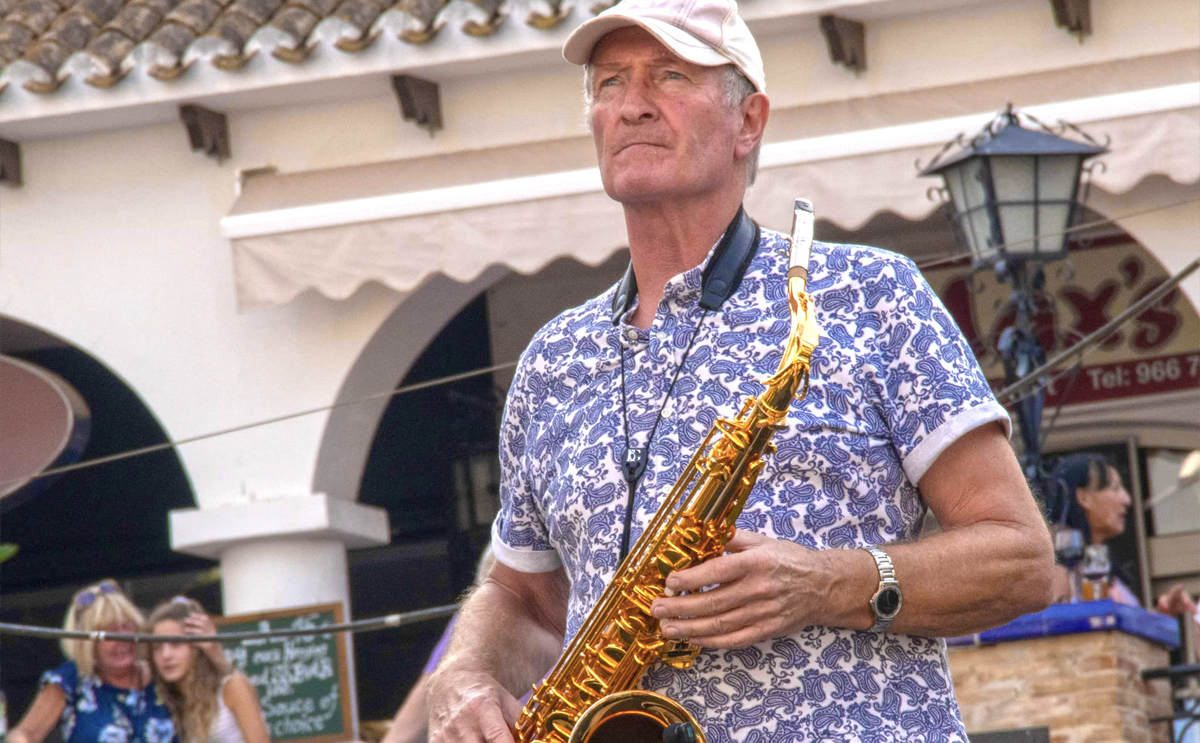 Live music and entertainment all day
Local singer Margaret McDonald will open the musical extravaganza, taking centre stage at 13:35. The accomplished artist will precede a succession of talented entertainers to provide an unmissable day-long live music concert experience.

Supporting a fabulous charity party in Los Dolses
The event will be hosted by Casey Shaddock, Si Mulvey, and Suzie Mulvey, with support from Graham White. There will be plenty of fund-raising activities throughout the day, including a raffle with a grand cash prize of 1,000 €.
"Crazy at Cucalos" takes place on Saturday 14th, October 2023, from 13:00 until late. The event is free to attend, and admission tickets are not required. So, in the words of organiser Casey Shaddock, "Get here early, grab a seat, some drinks, and sit back for one helluva day!"
Follow this link for a Google Map with venue information and directions from your location. Alternatively, contact Casey Shaddock at Villamartin Plaza and find out how to donate or sponsor this event.
For more information about Little Pod Association and their vital work in the community, visit their Facebook page and find out how you can help support this incredibly worthwhile charity.
Looking for holiday ideas and travel inspiration? Find out more about our favourite recommended things to do on the Orihuela Costa or join the La Zenia community Facebook group and find out what's going on in the local area.
Photo credit: Photos belong to the individual artists