ORIHUELA COSTA JOINS THE growing list of Spanish beachfront municipalities along the Costa Blanca that decide to allocate a coastal space that caters to the needs of pets.
For too many years, dog owners have been deprived of legally enjoying our open natural beaches with their pets. Instead, they risk a fine to provide the open-air space and essential exercise their loyal companions need.
We're often asked if dogs are allowed on the beach in La Zenia, Cabo Roig, or Playa Flamenca, but domestic animals are not permitted on any beach in the Orihuela Costa area. Many owners resort to avoiding the beaches entirely or walking their dogs along the coastline early morning and only during the winter.
But in May 2021, Orihuela Town Hall signed an order designating the natural cove of Cabo Peñas in Alameda del Mar as the official dog beach for the municipal Orihuela area.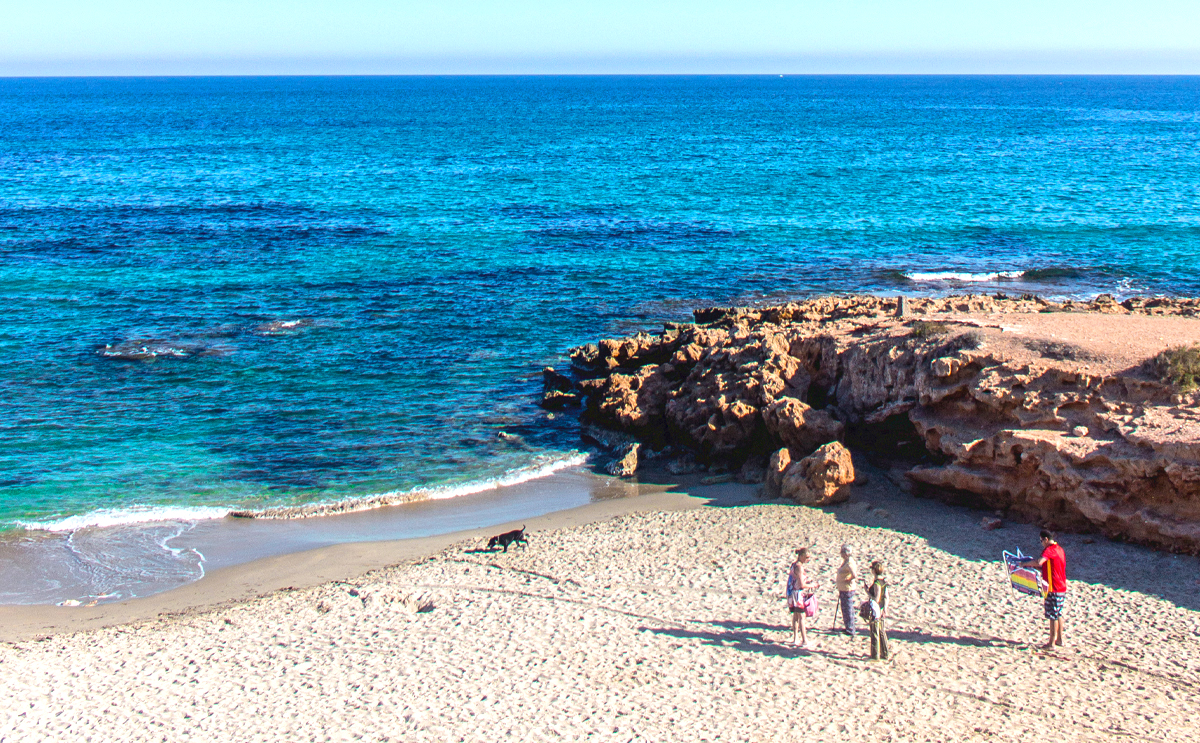 Cabo Peñas, the Orihuela Costa´s official dog beach in Playa Flamenca
Cabo Peñas is a small cove shaped beach located barely 100 metres north of Cala Mosca beach in Playa Flamenca. Measuring 112 metres at the waterline and 35 metres wide, the rural beach offers unspoilt fine sand and safe water for swimming – free from riptides.
Flanked on either side and to the rear by a relatively low sandstone cliff, the beach is accessed over natural terrain. Whilst not as immediately accessible as many other beaches in the area, the isolated nature of Cabo Peñas is undoubtedly part of its charm.
Often referred to locally as "Cala Mosca II", the dog beach offers plenty of space for man's (and woman's) best friend to enjoy the surf, feel the sand under their paws, and enjoy running in the surf and spending time with their owner.
Cabo Peñas doesn't offer on-location facilities, but the beach is cared for by the council and bins are provided for dog waste disposal. A special "doggie-shower" is provided to help playful pooches rinse away the sand and seawater before they leave the cove.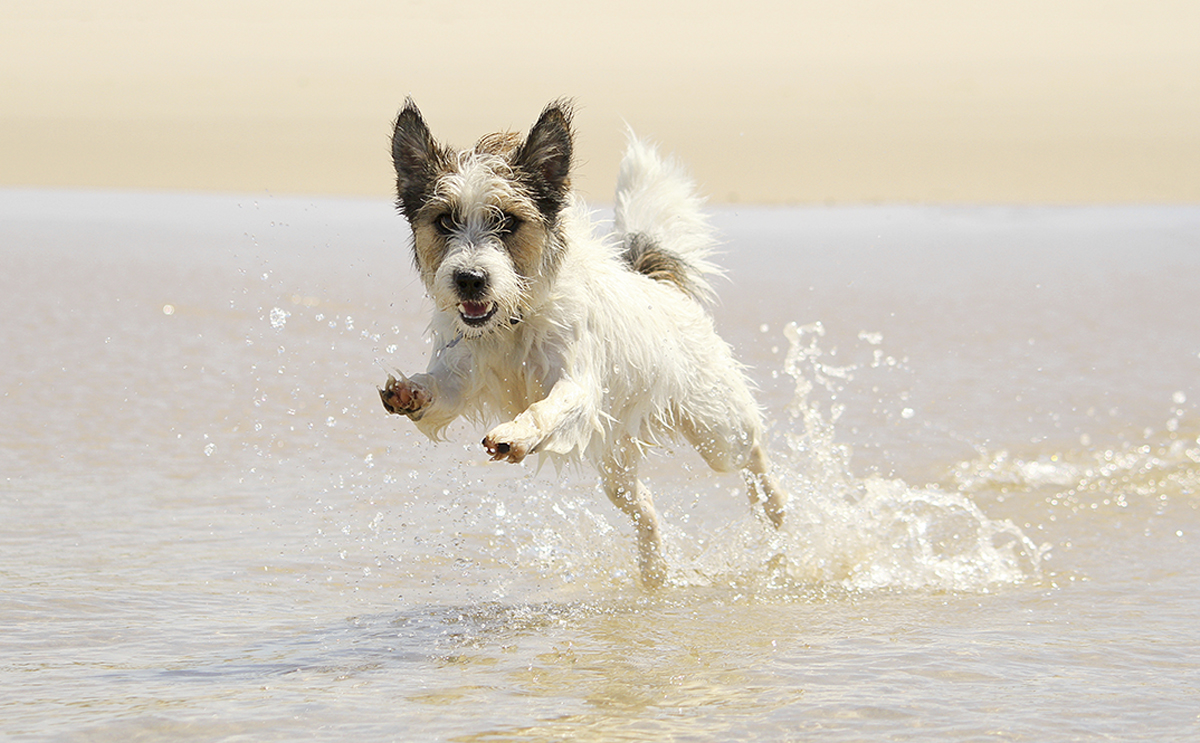 Are dogs allowed on the beaches of Orihuela Costa?
A chiringuito beach bar in neighbouring Cala Mosca offers light refreshments during the summer season, and the nearby esplanade at Playa Flamenca offers a host of year-round bars, cafes, and restaurants, in addition to plentiful car parking free of charge all within easy walking distance.
The Town Hall is hoping that the designation of the dog beach will respond to local demand from pet owners, and prove an attractive facility for existing residents and future property owners considering a move to this part of Costa Blanca.
Cabo Peñas dog beach is open all year-round, and owners and pets are permitted to use the beach free of charge and free of restrictions at any time. You can find the beach with this Google Map.
Looking for holiday ideas and travel inspiration? Find out more about our favourite recommended things to do on the Orihuela Costa or join the La Zenia community Facebook group and find out what's going on in the local area.
Photo credit: LaZenia.com