ZUMBA PLAYA FLAMENCA Regular Zumba fitness classes take place every week on the promenade in Playa Flamenca. The fitness sessions have grown in popularity with participants drawn to the beautiful outdoor venue, which provides an idyllic location to enjoy exercise.
The music, the movement, and the dancing make Zumba the perfect choice of exercise for all ages or level of physical ability, and attendees are guaranteed the perfect workout thanks to fully licenced Zumba instructors that put people through their paces.
The Zumba Playa Flamenca sessions are open to all. Eager residents and energetic holidaymakers are invited to join in the fun and get some much-needed exercise beside the spectacular Mediterranean Sea.
Classes are organised by local fitness instructors Abi Palin and Gwen Allan, and take place year-round weather permitting. The early morning start time ensures that it's never too hot for Zumba, even in the height of summer.
There is no requirement to book or register in advance, and the promenade offers plenty of room for participants to comfortably space themselves apart.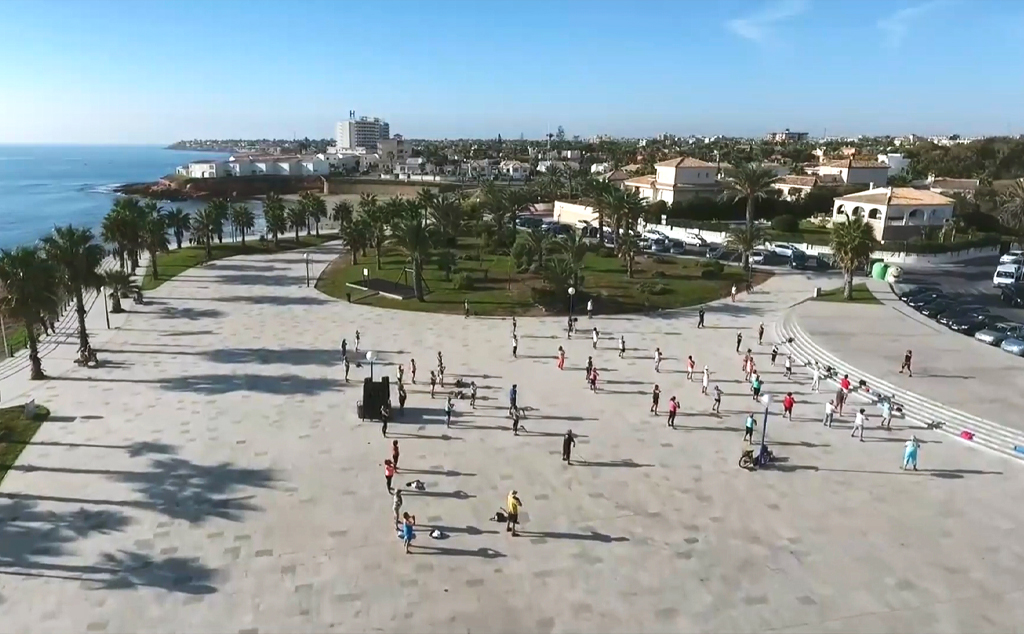 Zumba Playa Flamenca, fun on the beach every week
Zumba Playa Flamenca classes take place on the promenade every Monday, Wednesday, and Friday morning from 09:30. Sessions cost just €3.00 per person, and you'll find refreshments available at Surfers Bar and Grill adjacent to the promenade – the perfect place to stop for a coffee or a well-deserved sweet treat afterwards.
If three classes a week just isn't enough for you, you might find additional fitness sessions arranged at local venues including Alegria Bar in Vistabella Golf, and LCDC Dance Studio in San Miguel.
Alternatively, follow Abi Palin on Facebook to find out about the latest Zumba classes and fitness sessions taking place in the local Orihuela Costa area.
Looking for holiday ideas and inspiration? Find out more about our favourite recommended things to do on the Orihuela Costa this year, or join the La Zenia Community Facebook group and find out what's going on in the local area.
Photo credit: Abi Palin / LaZenia.com