ONE OF THE MOST eagerly anticipated events happens next month, as thousands of people are expected to descend upon La Zenia to celebrate the festive season at the La Zenia beach Christmas Day party.
The established international event is held annually, and brings together residents and visitors from over 100 different nationalities, with people travelling from Northern Europe and diverse parts of the world to take part in the celebrations.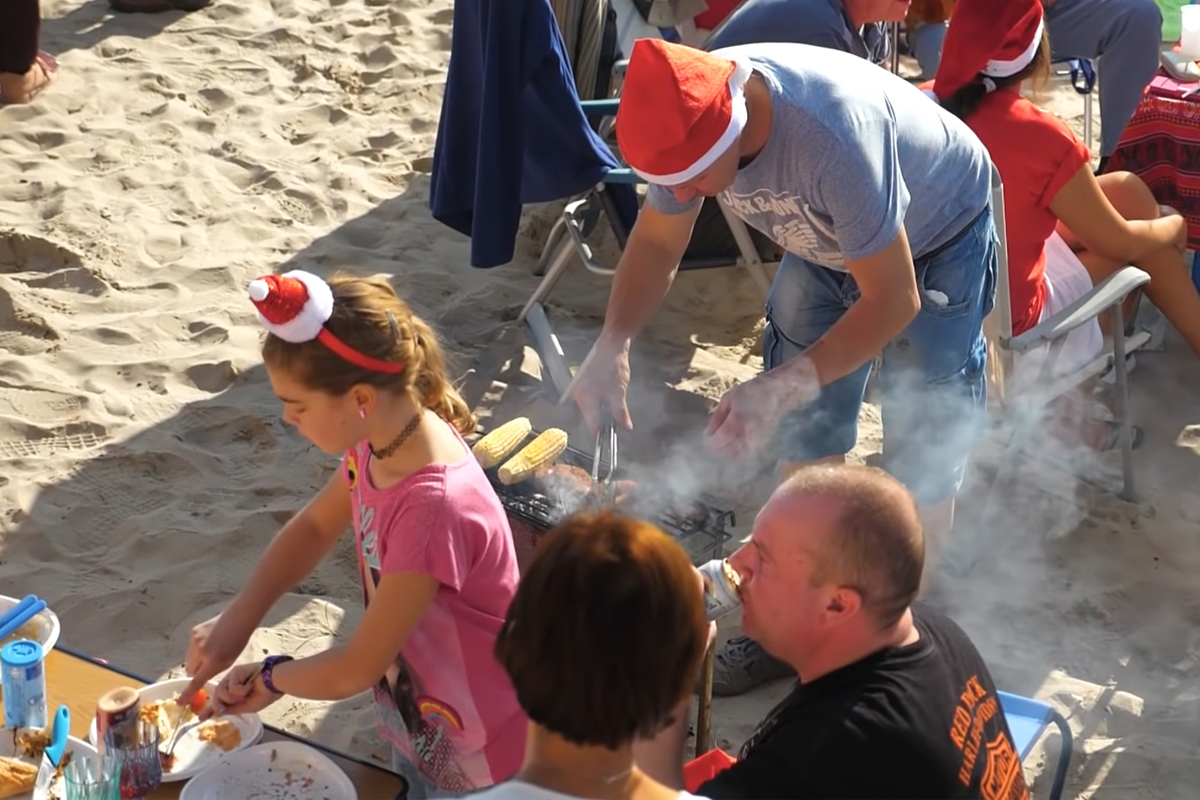 More than 3,000 partygoers attended last year's family-friendly event, enjoying the brilliant blue skies, the fine white sands, and a daytime high of 18°c.
The La Zenia beach Christmas Day party starts at 11:00 but attendees are advised to get to the beach early, as long queues of traffic are expected to build up around the venue, particularly along the N-332 in both north and southbound directions.
The event is supported by the local Police who provide a safe environment for people to enjoy the festivities and manage the traffic around the event location. Parking spaces on the day can be hard to come by, so be prepared to walk the final leg of your journey.
Orihuela Town Hall arranged for a Christmas Concert to take place on the beach with live music from 11:00 last year, and we're hoping that they will pull out all the stops to deliver another epic festive performance this season.
Both the La Mirada restaurant and the Chiringuito beach bar will be open for business, but reservations are highly recommended for the former and service times are expected to be relaxed at best.
La Zenia beach Christmas Day party: Christmas lunch on the beach
In the past, visitors have brought barbecues, fresh food, and outdoor cooking equipment for a very different Christmas lunch experience.
And many attendees at last year's event brought folding chairs, picnic tables, tents, and cool boxes full of refreshments. Alcoholic beverages are permitted on the beach (of course, it's Christmas).
It is traditional (although by no means compulsory) for partygoers to dress in Christmas attire, and Rudolph antlers and Santa hats are an expected part of the special day.
One of the highlights of the Orihuela Costa annual social calendar, the La Zenia beach Christmas Day party is open and free to attend, taking place this year on Wednesday 25th December 2019.
Please drink responsibly, ensure that you apply adequate sun protection if necessary, and remember to take any litter home with you.
Click here for more information about La Zenia Beach, click here for a Google Map of this event, or click here to watch all the videos on our YouTube channel. We look forward to seeing you on Christmas day!
Looking for holiday ideas and travel inspiration? Find out more about our favourite recommended things to do on the Orihuela Costa or join the La Zenia community Facebook group and find out what's going on in the local area.
Photo credit: La Zenia / Alexander Pichlmayr