LATER THIS WEEK the Mediterranean beachfront city of Torrevieja hosts the XVII edition of their popular tapas route, the "Ruta de la Tapa".
Diners can enjoy a wide variety of authentic Spanish tapas during the autumn iteration of the popular event, with 36 venues taking part. However, in a departure from previous editions, this year's autumn experience lasts just a single weekend.
One of the coastal cities' most successful innovations and now in its fourth year, the twice-yearly Torrevieja Tapas Route event offers people the ability to sample beautifully presented Spanish fayre at prices that offer excellent value.
For this autumn a selection of revered local restaurants are taking part in the event, including specialised tapas bars such as Restaurante Bahía, and Namm & Gastronomic in the city centre; and our favourite beachfront restaurant, La Cantina, on the main promenade adjacent to the city's port.
For each sitting, two different types of tapas will be available: a "Home-style" tapa and a "Gourmet" tapa, each served with a small beer or soft drink for just €2.50 per tapa respectively.
Typically, the tapa is accompanied by a small Spanish beer, with Cruzcampo, Mahou, Estrella, Ambar, Alhambra, and San Miguel well represented throughout the city.
Alternatively, the tapa can be enjoyed with a small glass of fine Spanish wine, and a selection of Rioja, Jumilla, and other Valencian label speciality wines will be available for tasting.
Dishes are available for lunchtime (12:00 until 16:30) and for evening dinner (19:30 to 23:00) and present an opportunity for local restaurants to showcase their culinary skills, resulting in some ornate and perfectly beautiful dishes.
The Torrevieja Tapas Route event offers a fun and inexpensive way to spend an afternoon or evening, touring the centre of Torrevieja and discovering many of the hidden sights and delights within the city.
Torrevieja Tapas Route 2019: sample classic Spanish cuisine for just €2.50
The local Town Hall has provided a leaflet with a map showing the route, available for download or from tourist information offices.
The leaflet allows diners to vote for their favourite tapa, and upon the collection of ten official participating restaurant stamps (one stamp per tapa), the leaflet can be entered into a prize draw for a number of great prizes including a smartphone.
The event has been organised by City Hall in association with local businesses and receives support from Torrevieja's tourist board.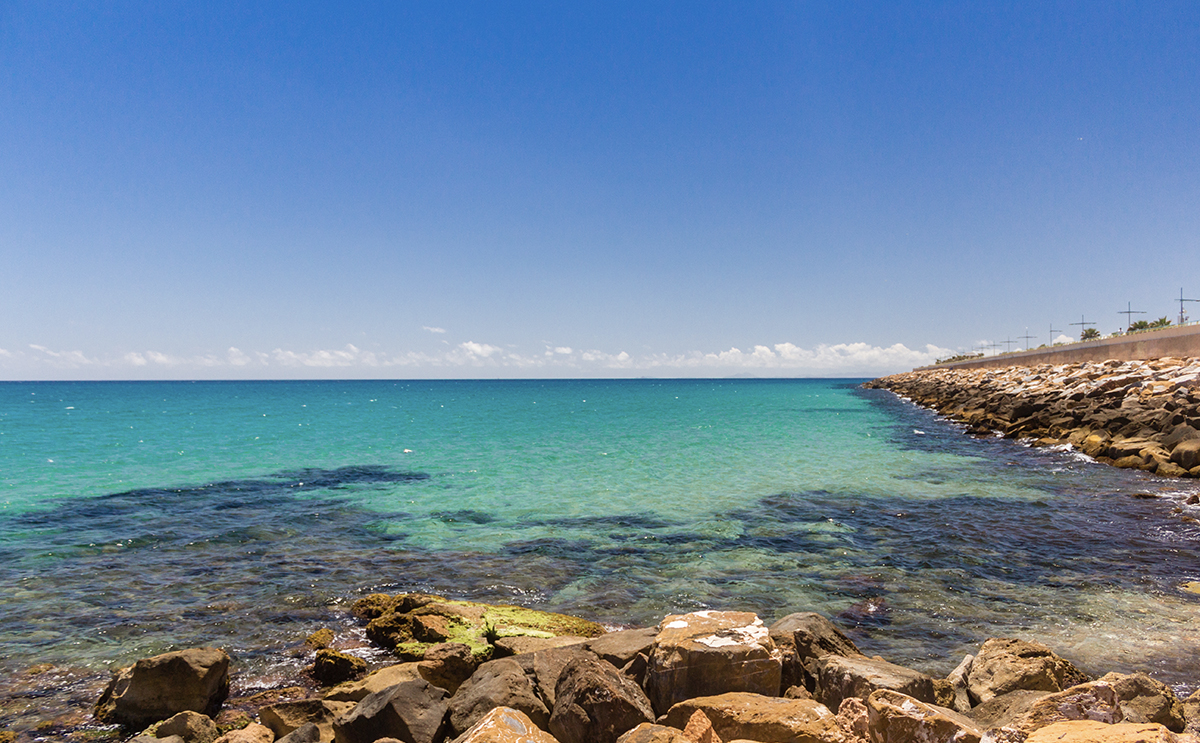 Held twice yearly in the spring and autumn, it has quickly become a popular staple event that has been replicated across local communities throughout Spain, and it is always a success with both residents and tourists wherever it is held.
The autumn 2019 Torrevieja Tapas Route takes place later this week from Thursday 21st November and runs until Sunday 24th November 2019, with participating venues across the city. Visit the official website for more information and to see the full list of restaurants.
Looking for holiday ideas and inspiration? Find out more about our favourite recommended things to do on the Orihuela Costa this year, or join the La Zenia Community Facebook group and find out what's going on in the local area.
Photo credit: LaZenia.com