THE STATE OF EMERGENCY in Spain brings with it a raft of new flight cancellations today, with many airlines cutting back or stopping flights to the Iberian peninsular completely.
The extraordinary measures intended to stop the spread of SARS-CoV-2 coronavirus infection include a reduction in public transport services throughout the Orihuela Costa from today.
Local bus and coach services are being reduced by 50% whilst the public safety measures remain in force. So what´s happened over the weekend, when are you allowed to leave your home, and what for? Here´s what we know.
Alicante province registers 151 positive CoVid-19 infections and one death
Locally, the Alicante Province has diagnosed 151 people with a positive coronavirus infection, a sharp increase over the previous 24 hours. The province has registered one death to date, an older patient with previous health complications.
Nationwide, Spain has 7,844 confirmed cases of patients that have tested positive for CoVid-19 coronavirus (an increase of 2,091 over 24 hours), and 292 people have tragically lost their lives to the disease. 517 patients have recovered.
The vast majority of those with a positive coronavirus diagnosis are located in the Spanish capital city of Madrid (3,331 active infections), or central Northern provinces such as Álava and La Rioja, with an increased risk of the virus spreading to the northwestern autonomous community of Galicia.
Globally, Spain has nearly as many active SARS-CoV-2 infections as South Korea (8,236), followed by Germany (5,813), France (5,423), and the United States (3,777).
The United Kingdom registered the largest rise in deaths since the coronavirus pandemic began with 1,372 positive infections and 35 lives lost, with the government suggesting that persons over the age of 70-years might be quarantined within their homes for up to four months.
Flights to Spain cancelled at Alicante airport today
British scheduled airline Jet2.com has cancelled all flights to Spain, with a repatriation service for affected passengers. However, today´s scheduled arrivals from Glasgow, Belfast, and Newcastle have been cancelled.
Irish budget carrier Ryanair announced a reduced service to Spain just yesterday, with cancellations to Alicante-bound flights from Cologne in Germany, and Kraków in Poland later today.
Low-cost Spanish airline Vueling has cancelled today´s services to Paris in France, and the 17:25 service from Alicante airport to the Belgian capital city of Brussels.
And easyJet is flying a full Spanish schedule today only, with all future flights cancelled from Tuesday morning until at least Sunday 29th March.
State of Emergency, restrictions on travel and the freedom of movement in force
With the State of Emergency entering its third day today, more information about the public safety measures is coming to light, providing additional clarity about what is permitted and what is prohibited.
Residents and visitors to the Orihuela Costa and South Costa Blanca may leave their homes for the following essential purposes only:
To go to work, or to return to their habitual place of residence
To go to a supermarket to purchase food, beverages, and personal care products
To go to an optician or to visit an orthopaedic doctor
To go to a pharmacy to purchase or collect medication
To attend a hospital, health centre or doctors surgery
To visit an insurance broker, a bank, or to use an ATM
To care for elderly or dependent persons or those with limited mobility
To walk or exercise a pet, to buy food for a pet, or to visit a vets surgery
Dogs can be walked without prohibition but must be walked individually (on your own), and respecting the one-metre safe distance from other pet owners.
Visits to tobacconists and dry cleaners are allowable (the latter for sanitary reasons), and hairdressing salons which were previously spared prohibition, were ordered to close down just yesterday.
If you need to go shopping, to the bank, or anywhere else, go alone. Don't go as a couple, or as a family, or with friends, unless it is essential that others go with you. For instance, you may wish to help an elderly relative attend an appointment at the health centre if they suffer from personal mobility issues or they can't drive, but if you are unable to demonstrate an essential purpose for your presence you should not be there.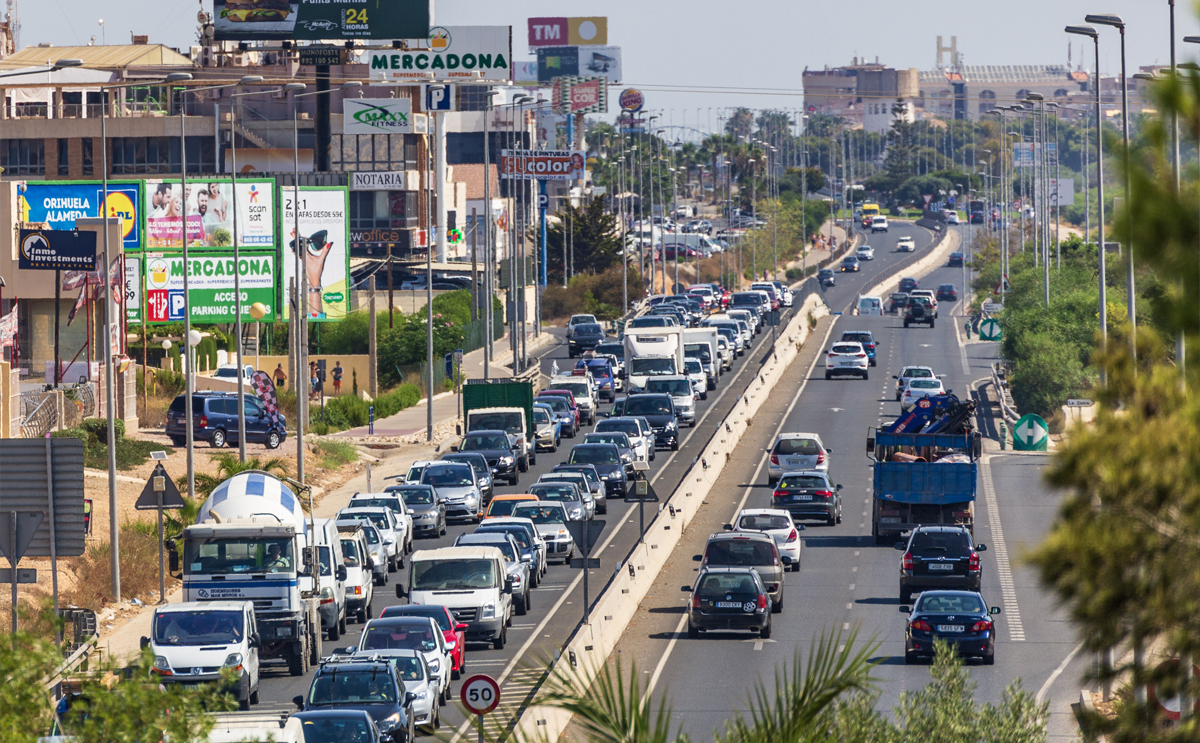 For reasons of public safety, unnecessary travel is not permitted
If in any doubt stay at home and continue to self-isolate. Avoid crowds at all costs, and maintain a distance of at least one metre from other people at all times if you do need to venture outside.
Remember that unnecessary travel such as visiting neighbours, family or friends, jogging, taking part in sports or riding a bicycle purely for recreational purposes, is strictly prohibited whilst the State of Emergency remains in force. Those found violating public safety measures face the possibility of serious consequences.
Locally, Isabela's Italian Restaurant in La Fuente commercial centre is offering home delivery and take away services in association with Costa Delivery. The restaurant remains closed to the public, but evening food orders can be made via the Costa Delivery website.
Meantime, if you or someone you know thinks they have any symptoms of coronavirus infection or any flu-like symptoms whatsoever, do not go to a medical centre, a doctor's surgery, or a hospital. Instead, call +34 900 300 555 for assistance.
For more information about the State of Emergency, the extraordinary public safety measures, and a list of closed businesses click here.
Looking for holiday ideas and travel inspiration? Find out more about our favourite recommended things to do on the Orihuela Costa or join the La Zenia community Facebook group and find out what's going on in the local area.
Photo credit: LaZenia.com