THINGS TO DO WITH CHILDREN The Orihuela Costa is blessed with exquisite scenery, world-class local amenities, and some of the most enchanting Mediterranean locations you'll find in Europe.
16 km's of coastline offers 11 idyllic golden sandy beaches and magnificent coves to explore, alongside a vast array of restaurants and venues that bring the finest Spanish gastronomy and tastes from all corners of the world to our part of Spain.
Coupled with notoriously fabulous weather, a median average of 320 days of sunshine every year, and a climate that attracts an annual mass migration of visitors from Northern Europe, Orihuela Costa has something for everyone of all ages.
That's all good news when the sun is shining, but entertaining demanding children on rainy days can be a nightmare for parents and families visiting our part of the Costa Blanca. Here's some much-needed inspiration for things to do with children when the weather isn't conducive to life in the great outdoors.
Play Cafe, Dehesa de Campoamor
Tucked away in a small corner of La Fuente commercial centre, rainy day parents will discover a jungle-themed children's oasis replete with a play village, a large soft-play adventure zone, a video game zone, and a host of free-play toys for younger patrons.
Play Cafe combines a family-friendly casual dining cafe with integrated playtime experiences and specialises in fresh fruit smoothies and milkshakes. The venue has been commended for its upbeat setting and decor, with previous visitors noting the spotlessly clean environment and attentive friendly staff.
An adult's menu offers a selection of healthy light bites such as paninis and a choice of sandwiches throughout the day, while the kid's menu focuses on food more acceptable to a younger audience, such as hot dogs, pasta, and a variety of cakes and cookies.
FACEBOOK > GOOGLE MAP > WEBSITE
Bowling Pleno Zenia, La Zenia
When it´s soaking outside, there's plenty of fun to be had inside at Zenia Boulevard. The venue offers 10 bowling alleys and 1,600 metres of arcade games and racing simulators, a gift shop, and a spacious "Dublin House" Irish bar with Guinness on draught (for the parents, obviously).
Family-friendly food is served in the cafeteria and when you're filled with all the bowling action you can take, large TV screens in the bar show the latest international football matches and live sporting events.
Open every day of the week from 12:00 until late, Bowling Pleno Zenia caters for special events and bowling-themed children's birthday parties, fully catered to suit younger tastes including an option to have food delivered from the Burger King menu.
FACEBOOK > GOOGLE MAP > WEBSITE
Dream Park, Playa Flamenca
Located in the Flamenca Beach commercial centre, you'll find Dream Park. The venue caters to younger residents and holidaymakers with soft play areas, ball pits, an indoor playground, and a small climbing area with thickly padded crash-mats suited to aspiring future mountaineers.
Regularly organised activities include face painting, craft workshops, magic shows, and musical entertainment.
Dream Park caters for private events and the opening hours vary depending on the day and the time of year, so please check availability via their Facebook page before travelling.
FACEBOOK > GOOGLE MAP > WEBSITE
Side Street Café, La Zenia
This recent family-friendly addition to the Orihuela Costa area guarantees fun for younger children whatever the weather. A dedicated play space provides plenty of fun for little people come rain or shine, and the café menu caters specifically to younger tastes.
Bigger people aren't forgotten though, and the venue offers a mouth-watering selection of handmade beef burgers, tasty breakfasts, cakes and sweet treats. A fully-stocked freezer is packed to the brim with lollies and ice creams to satisfy the sweet-tooth of diners of all ages.
Located in the Costa commercial centre, Side Street Café is open every day from 09:00 until 17:00 throughout the year.
FACEBOOK > GOOGLE MAP > WEBSITE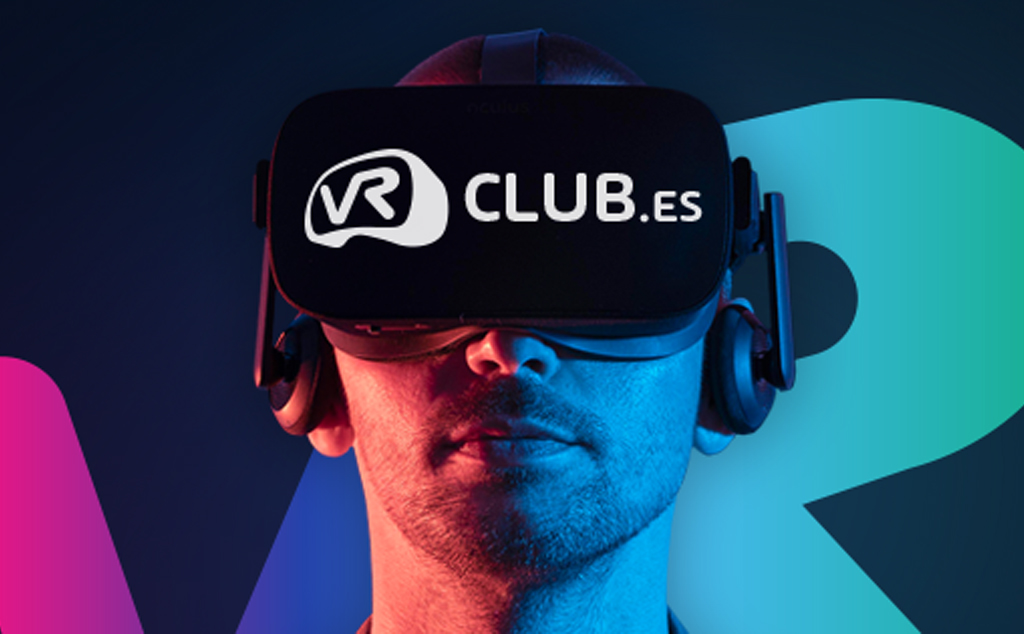 VR Club ES, Torrevieja
Enter a virtual world with Torrevieja's first Virtual Reality centre. VR Club offers a virtual simulated gaming experience for children and young adults alike, catering for individual players or groups of up to 12 people.
The online arena includes headsets with built-in 3D screens, immersive single-player games, or a choice of multi-player role-playing games such as Elven Assassin and Propagation VR.
VR Club offers prices starting from 10€ for 15-minutes of play, special offers on selected games, and a family ticket for 49€ that permits up to five players an entire hour of virtual reality gaming. The venue caters for groups in addition to fixed-price birthday parties complete with food and drinks provided.
FACEBOOK > GOOGLE MAP > WEBSITE
Cyber X Community, Torrevieja
The Cyber X community is a haven for hardcore gamers, offering 45 super-powerful bespoke gaming PCs, a PS4 Pro gaming zone with large screens, a mini cinema, and a lounge bar for adults and parents.
It's a cheap way to spend a day with gaming prices from just 4€ per hour. A professional racing simulator costs 4€ for 15-minutes, and the mini cinema costs just 10€ for 3-hours of viewing time – with popcorn included. Or pay 10€ and play all day on the PS4s or PCs.
The venue caters for birthdays, families, and groups, organising special events such as a Fortnite Tournament and Mortal Kombat competitions during the peak season.
FACEBOOK > GOOGLE MAP > WEBSITE
Need more things to do with children on the Costa Blanca?
Looking for holiday ideas and inspiration for summer 2022? Find out more about our favourite recommended things to do on the Orihuela Costa or join the La Zenia community Facebook group and find out what's going on in the local area.
Photo credit: photos provided by featured venues