CENTRAL AND PROVINCIAL Government authorities in Spain have approved a festive health plan setting out common public safety rules for the forthcoming Christmas time on the Costa Blanca.
The new rules come into force later this month, with some existing travel restrictions relaxed for two weeks between Wednesday 23rd December and Wednesday 6th January 2021.
The health measures are aimed at preventing the spread of Coronavirus whilst allowing people to enjoy a "near normal" Christmas and New Year. But they have raised a series of questions on what will, and will not, be permitted during the festive season.
Here are some of the most common questions answered for residents in the Orihuela Costa, or those planning a trip to this part of Spain to visit family and friends abroad this Christmas and New Year.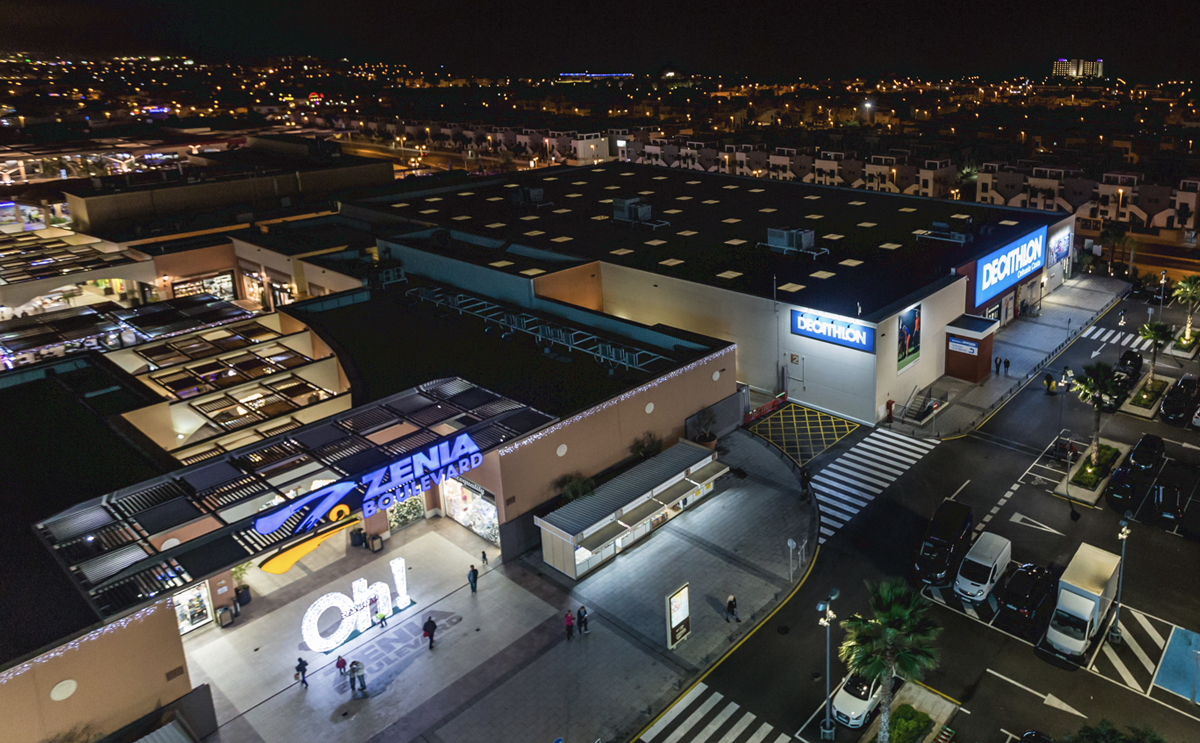 Can I still travel to Spain?
Yes, Spain's national borders are open with COVID-19 safety measures in place. Arrivals by air need to provide a negative PCR or TMA test, but passengers arriving in the country by train or by road are exempt from the new entry requirements. Children younger than 6-years don´t need to provide a test.
The Valencian Community borders will remain closed until at least Friday 15th January 2021. This means that holiday home owners won't be permitted to drive to their property before this time unless they are documented Spanish residents, and their home in Spain is their primary habitual residence.
Are bars and restaurants open in the Costa Blanca?
Yes. Bars and restaurants are open for business with limited capacity inside and outside. Patrons are not permitted to stand at the bar and food and drinks must be consumed at the table.
The restricted capacity won't cause problems during the main summer season, but reservations for special dates such as Christmas Day should be made as far in advance as possible.
The situation in neighbouring Murcia is more complicated, with some municipalities reopening social venues earlier this week while others remain temporarily closed.
Are the beaches of Orihuela Costa open?
Yes, all of Orihuela Costa's beaches are open to members of the public. The chiringuito beach bars on La Zenia's Cala Bosque beach and Cabo Roig's La Caleta are open every day all year-round.
Will the La Zenia beach Christmas Day party take place this year?
No. Typically, in previous years thousands of residents and visitors flock to La Zenia on Christmas Day for the "Gran Fiesta de Navidad" party on Cala Bosque beach.
However, current regulations prohibit large public gatherings, and although there has been no official press release about the event specifically, it's extremely unlikely that the La Zenia beach Christmas Day party will take place in 2020.
Are shops and Zenia Boulevard open?
Yes, shops and the Zenia Boulevard shopping centre are open as usual, with the Costa Blanca's largest mall open until 23:00 each day.
Government advice is to organise shopping in advance, and time your shopping trips to avoid crowds where possible and minimise the risk of Coronavirus infection.
The sale of alcohol in shops and other non-hospitality venues is not permitted between 22:00 and 8:00, but this does not apply to bars, restaurants, or hotels.
It's worth remembering that drinking alcohol in public places is prohibited 24-hours a day, except for bars or restaurants with a terrace incorporated into the street.
Are the Christmas lights being switched on this year?
Yes, the Christmas lights on the Orihuela Costa will be rather unceremoniously turned on this evening. The Town Hall is keen to avoid crowds so the lights will be activated automatically from 18:00 later today, Friday 4th December.
Our neighbouring city of Torrevieja will be adorned with festive lighting a little later than usual, due in part to contractual issues.
Zenia Boulevard's magical lights and Christmas tree are already in place, but current legislation will likely prohibit the spectacular parade we're used to enjoying from taking place later this month.
Will the Christmas parades take place?
Whilst the central Spanish Government hasn't specifically ruled out parades, regional authorities won't allow events that draw large crowds unless public safety measures can be guaranteed.
Instead of processions, authorities are asking for static parades to be held in a single location where attendance numbers can be more readily monitored.
How many people can I meet with at Christmas?
Current public health measures limit social gatherings to 6 people, both in public and private spaces (including private homes), except in the case of those who reside together.
Special rules over Christmas and the new year period increase the limit to 10 people, but only on Christmas Eve (Thursday 24th December), Christmas Day (Friday 25th December), New Year's Eve (Thursday 31st December), and New Year's Day (Friday 1st January 2021).
Despite national news outlet, El Pais, labelling the measures as "impossible to enforce", authorities are recommending keeping these gatherings within the same household group where possible, and the 10-person limit includes children of any age.
The second day of Christmas isn't celebrated in Spain, so European and British visitors should note that there is no concession for Boxing Day, Saint Stephen's Day, or Zweiter Weihnachtsfeiertag on Saturday 26th December. The existing limit of meeting with up to 6 people will apply to this day.
What about the curfew and New Year´s Eve?
A nightly curfew applies to all roads and other public spaces between midnight and 6:00.
Between these times, people must stay at home and cannot be in a public place without a lawful reason. Bars and restaurants cannot permit new customers after 23:00.
However, on Christmas Eve and New Year's Eve, the curfew will be an hour and a half later, starting at 1:30 on Friday 25th December 2020 and Friday 1st January 2021, to allow traditional Christmas and new year celebrations to take place.
When do I have to wear a mask?
You have to wear a mask in all inside and outside public spaces including roads, shopping centres and shops, whether or not you can maintain a safe distance from others. You don't have to wear a mask whilst sitting on the beach or walking within 6 metres of the waterline.
The use of a face mask is mandatory at all times in bars and restaurants unless sat down to eat or drink. You must wear a mask to place your order, to use the public bathroom, and at any other time on the premises.
Can I attend a religious service or Midnight Mass?
Religious services held in indoor spaces will follow the rules on capacity established by regional authorities.
Traditional events such as the Midnight Mass on Christmas Eve will not be exempt from the curfew restrictions, and church officials are being urged to offer alternative services online or via television broadcast.
Can I travel to another region of Spain?
The borders of the Valencian Community are currently temporarily closed, so people are permitted to travel only inside the provinces of Alicante, Valencia, and Castellón without a legitimate cause, such as for reasons of work or to return to a habitual residence.
However, over the Christmas period beginning on Wednesday 23rd December, residents and visitors to Spain will be permitted to cross-regional borders to visit family members and close friends.
This includes people who may not have family ties in the traditional sense of birth or marriage, but who share affectionate bonds of friendship.
The special travel arrangements will be in place until Wednesday 6th January 2021.
What´s the weather like at Christmas time in the Costa Blanca?
Typically, our part of Spain is relatively dry with just 5 days of rain on average. The second-coolest month of the year, daytime temperatures are usually around 17°c whilst overnight temperatures fall to around 7°c.
Direct sunlight can add 10°c to the real-feel temperature, and with a median average of 6 hours of sunshine every day, the weather in December feels mild and very pleasant compared with more northerly climates at Christmas time.
Looking for holiday ideas and travel inspiration? Find out more about our favourite recommended things to do on the Orihuela Costa or join the La Zenia community Facebook group and find out what's going on in the local area.
Photo credit: LaZenia.com / Alexander Pichlmayr