THE EUROPEAN ARENA 1000 beach handball tournament returns to La Zenia's Playa de Cala Bosque beach next month, marking the first major sporting event of the year in Orihuela Costa.
Patricia Menárguez, the Councillor for Sports at Orihuela Town Hall, announced the return of the competition at an official presentation at the Higher Sports Council in the Spanish capital city of Madrid.
The Councillor stated "It is an immense honour to host the Spanish Beach Handball Championship. This is magnificent news for our locale, for those of us who work to promote sports. Orihuela is a city rich in cultural and historical heritage, appreciated for its natural environment and its beaches since we are the second city in Spain with the most Blue Flags."
The Arena 1000 European tour first visited Cala Bosque beach in 2018 and this year's competition will be bigger than ever, with twelve handball courts set to be installed on the beach in the weeks preceding the event.
Arena 1000 handball tournament, La Zenia beach in July
For the first time, the Orihuela Costa has been selected as the venue for the final national championship rounds of the Arena 1000 handball tournament, the prestigious "Campeonato de España 2022 – Playas de Orihuela".
La Zenia will host the championship from Thursday 28th July to Sunday 31st July 2022 with 250 national handball teams fighting for the coveted winner's title and the cash prize on offer.
The competition starts in Torrox, moving on to Sanxenxo, Nazaré and Almería, before the final games begin on the golden sands of Cala Bosque Beach. 3,600 participants are expected to take part in the competition and stands will accommodate up to 1,200 spectators each day.
The tournament is predicted to generate bookings for 12,000 overnight stays in the region over the four days, and lead to a significant economic injection that will directly benefit the businesses and people of the Orihuela Costa community.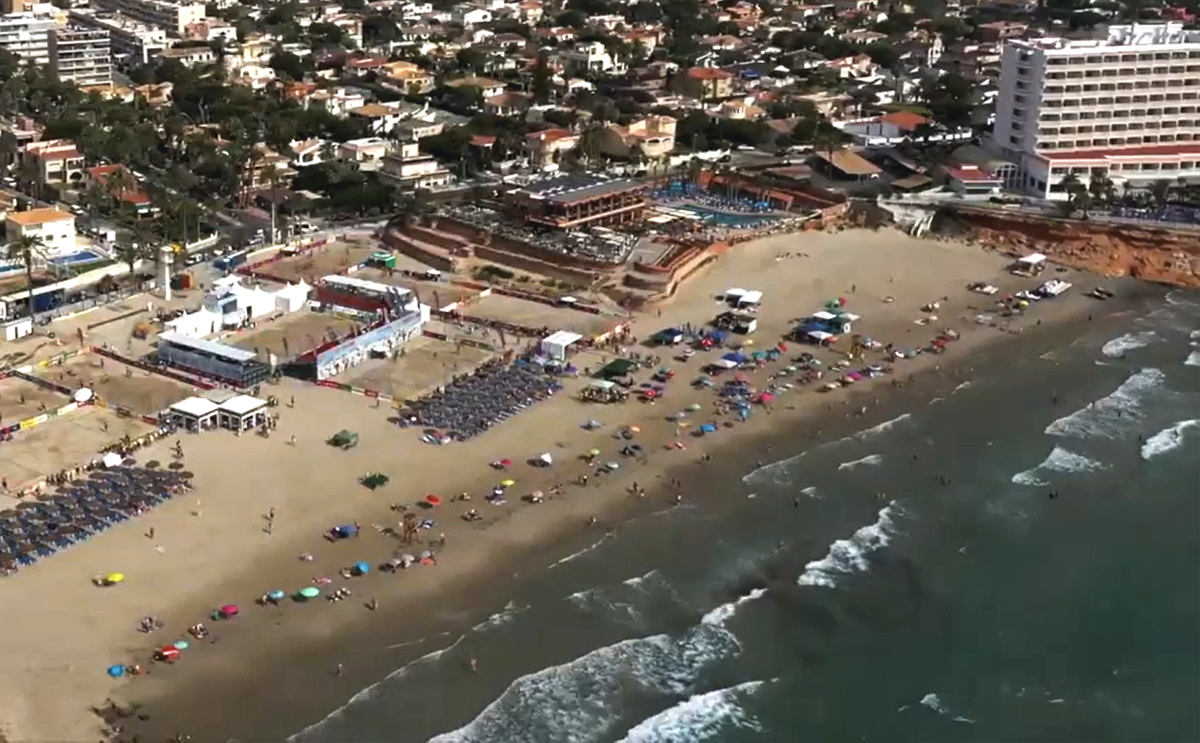 Major sporting championship on Cala Bosque beach
Thousands of residents and tourists alike are expected to attend the tournament to enjoy the sporting spectacle and to support the native Spanish handball teams. The event is free of charge to attend, and grandstand seating is provided.
The prestigious beach handball tournament takes place in locations throughout the Iberian peninsular, with both male and female athletes competing in the three different skill groups: senior, youth and cadet.
The European Arena 1000 tournament is administered by Spain's Real Federación Española de Balonmano, the national association that manages and promotes the sport throughout the country. For more information about the Arena 1000 Orihuela tournament, please visit the official website.
Looking for holiday ideas and travel inspiration? Find out more about our favourite recommended things to do on the Orihuela Costa or join the La Zenia community Facebook group and find out what's going on in the local area.
Photo credit: Arena Handball Tour / Real Federación Española de Balonmano